Stanton Williams overhauls Mailbox
Birmingham scheme to fully complete next spring
Stanton Williams has completed work to upgrade the Mailbox in Birmingham.
The Stirling Prize winner was appointed by joint venture developers Milligan and Brockton Capital – which was a former sponsor of the Stirling Prize until it quit at the end of last year.
The Mailbox was built in 1970 and was turned from a Royal Mail sorting office into a mixed-use scheme back in 2001.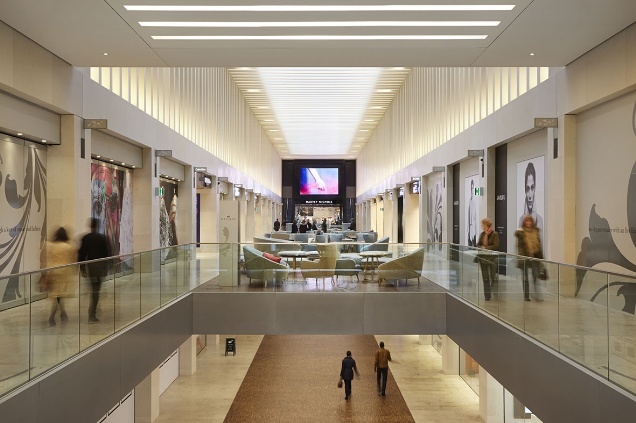 Source: Jack Hobhouse
The latest work has involved redesigning office, retail and public areas with alterations including work to the interior of the building, with the removal of large parts of the existing structure and the introduction of a new skylight to create an internal 90m long 'Urban Room'.
The architect has also redeveloped 4,700sq m of office space with work on all office areas due to be completed by next spring.