Senior RMJM architect quits Dubai office
Chris Jones had been at business since 2001
The managing principal of RMJM's Dubai office is leaving to take up a role at one of the firm's clients.
Chris Jones joined the business back in 2001 and is credited with bringing in a number of contracts for RMJM in Turkey.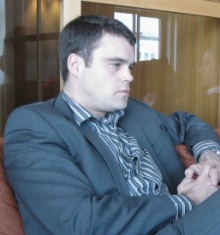 Last week Jones told staff he was quitting the business and BD understands he is joining the government team behind the revamp of the Atasehir district of Istanbul which is rapidly being turned into the financial centre of Turkey's largest city.
Earlier this year the firm said it was given planning approval for a near 300m tall tower in the area which will include offices and a 30,000sq m shopping mall. RMJM also designed a nearby mixed-use scheme called Varyap Meridian.
Jones was recently asked to look after two key contracts in Bahrain – a new headquarters building for the Bahrain Institute of Banking and Finance and the National Oil and Gas Authority tower – which had previously been handled by Tony Kettle and Colin Bone out of the firm's office in Edinburgh.
But Kettle and Bone both left in April forcing RMJM to draft Jones in to look after the Bahrain contracts for its client, local developer Edamah. "He's fed up with the way things have been recently and he'd had enough," one source said.
In spring, Dubai design principal Jonathan Knight was himself parachuted in to head up the Hong Kong office following the departure of Nick Cordingley to local firm 10 Design - set up by a number of former RMJM staffers.
RMJM declined to comment.