Architects claim council is 'rushing' bus station decision
Architects in Lancashire have launched an eleventh-hour attempt to save Preston Bus Station – on the eve of the council's vote on whether to demolish it.
They accused the council of failing to consult its own vision and urban design panels before "rushing" the decision on to Monday's agenda.
After the demise of the £700 million Tithebarn redevelopment last year – also designed by BDP – they thought the council's focus had moved away from the bus station after a long campaign.
Now they are scrambling to put together a counter-proposal, claiming they have contacts in the private sector who could be interested in the site.
Preston council leader Peter Rankin said refurbishing the 1969 brutalist bus station would cost £23 million, while carrying out essential repairs would require more than the council's £5 million budget for the redevelopment of the entire city centre.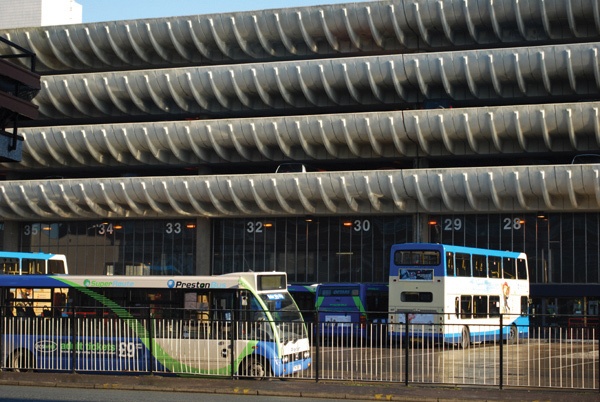 By contrast, demolition and rebuild would cost less than £16 million, he said.
The architects are now scrutinising the council's figures.
"If you are determined to knock something down, it always costs a lot to refurbish," said Francis Roberts, founder of Preston-based Francis Roberts Architects who worked at BDP when Keith Ingham was designing the bus station.
"It's a distinguished building and it would be a significant loss to Preston."
His son and partner, Dominic Roberts, is one of the architects rallying to save it.
He said: "The council has vision bodies and urban design panels but hasn't consulted them.  It's all being done at officer level. They're frightening the councillors into submission."
He sympathised with Rankin's argument that it is hard to defend a building when cuts are threatening vital services.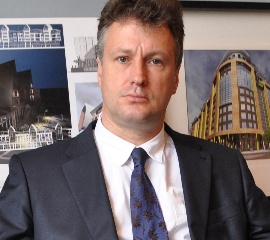 But he said: "It would be wrong to knock down an important architectural monument when you have no idea what you are going to replace it with. You'll end up with a city centre full of surface car parks and empty spaces. That's what happened in Bradford."
David Cox of Wood Associates said rather than lobbying Monday's meeting with placards they planned a less confrontational approach.
He was contacting the planning department this week to offer to broker introductions with private sector contacts in other parts of the country who could be interested in operating the building.
"I want to make sure the officers area aware of our enthusiasm and that we think there's a private sector option that could be valuable," he said.
"There's a group of people in the city – including the built environment sub-group of Preston Vision – who would like the opportunity to help the council examine a range of options.
"The council has been looking at it for many years and but there are a lot of people in the city with a different outlook and a fresher perspective.
"Whatever happens on Monday we are hopeful there will be stages after that at which we can have some influence before demolition actually occurs."
Halving the number of bus stands and moving them round the back would leave space for a public square that could solve three problems at a stroke – the building's over-capacity; its dingy context; and pedestrian accessibility.