Rome Prize opens for entries
Three-month, all-expenses-paid residency for young architects and students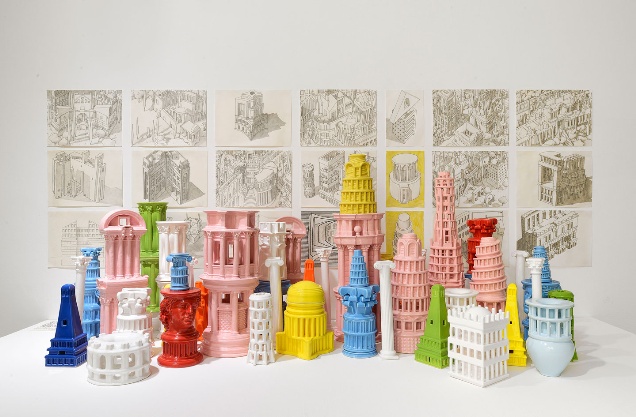 Source: Roberto Apa
A competition for a three-month research residency in Rome has opened for entries.
The winner will be expected to complete an architectural project of their choice based on the city.
The Scholars' Prize in Architecture is run by the British School in Rome (BSR) and funded by previous award-holders. The winner will get board, lodging and a £700-a-month research grant.
"The impact of the residency at the BSR on them and their careers was so strong that they wish others to be able to benefit from this remarkable possibility," said Gill Clark, the school's registrar.
The prize is open to "exceptional architects and post-part II students of architecture" from Britain or the Commonwealth.
It is one of a number of residencies covering different disciplines offered by the BSR.
The closing date for applications is April 4. The residency runs from January to March 2017.
More details from www.bsr.ac.uk/awards/architecture-awards-ii
How this prize changed my life
By the most recent winner, Adam Nathaniel Furman
Living at the British School at Rome for six months was an utterly transformational experience.
Surrounded by an inspiring group of artists, classicists, archaeologists and historians –architectural and otherwise – I was able to completely immerse myself not only in Rome the city, but also in Rome as perceived through the eyes of my fellow award winners, with whom I roamed the city every day wide-eyed, critical and intrepid in equal measure.
The Academy/School is host to a constant churn of events, lectures, tours, conferences and also short stays, residencies, and visits of some of the most illustrious figures in the humanities firmament of Britain and the Commonwealth.
I always looked forward to the daily communal dinners with a sense of anticipation, as I often found myself sitting next to figures I would only ever otherwise commune with in books or on screen, from members of Superstudio, to lords and ladies, princesses and a recent winner of the Venice Golden Lion, among many others.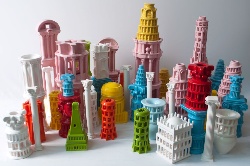 Source: Antonio Palmieri
When the insights of these people I met mingled in my head with the intoxicating trips I was taking with my fellow award-holders in the other disciplines, and the dizzying array of historical and architectural delights I was discovering in the city by myself, I was able to proceed on what I can easily say was the most productive and pleasurable period of my creative life so far.
Despite the amount of work involved, the project I produced seemed to generate itself effortlessly from the experiences offered by living in the BSR, full to the brim as it was with ideas and inspiration. Like a car that has just had its tank filled for a long journey, my time in Rome has given me the intellectual and creative fuel to keep me powered for years to come.
See Adam Nathaniel Furman's project here