Rob Loader Architects wins York Guildhall competition
RIBA competition attracted 36 entries
Rob Loader Architects has a RIBA competition to re-imagine York's Guildhall complex.
The practice fought off firms including Architecture & Urbanism Studio, Jak Studio, Nicholas Mills Architect and a joint venture between Sack and Reicher, ESC-Studio and Collingridge and Smith Architects.
Keith Williams, jury panel chair, said the jury was unanimous in its decision to award first prize to Rob Loader and his project team James Decent and Joseph Little.
"The winner addresses most clearly of all those shortlisted the aspirations of the city of York – in offering scope for the creation of jobs and the growth of the local economy; in promising an attractive public space providing a new connection between river and city; in its sustainability; finally, in its marriage of new and old, combining new design with respect for the historic context," he added.
In the new year work will start on developing options for the use of the Guildhall.
Competition results:
1st Place and £5,000: Robert Loader Architects, London
Joint 2nd Place and £2,500: Jak Studio, London; Nicholas Mills Architect, Edinburgh
Runners up and £1,000: SEC JV Architects, Cumbria; Architecture & Urbanism Studio, London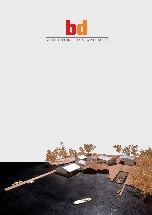 Discover the tricks of getting onto competition shortlists and jumping through the PQQ hoops with BD's White Paper 'How to win work – OJEUs, Frameworks and Competitions.
With an introduction from Richard Rogers, this unique guide gives an overview of the competitive landscape with statistics and analysis plus the state of the competitions scene and the results of exclusive research carried out by BD.
Plus inside tips from regular winners, clients and consultants including:
Sarah Ichioka, director of the Architecture Foundation; Joe Morris, co-founder of Duggan Morris Architects; Malcolm Reading, chairman of Malcolm Reading Consultants; Martyn Evans, Creative Director of Cathedral Group; Mark Brearley, Design for London; Peter Murray, chairman of New London Architecture and many more.
The white paper is on sale now for just £175 + VAT – download it today