RMJM Cambridge lab topped out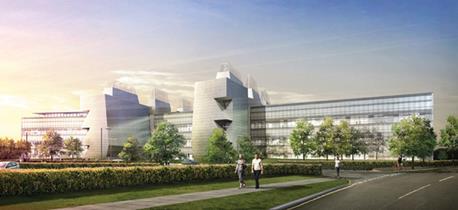 A new medical building in Cambridge by RMJM was topped out by health secretary Andrew Lansley this morning.
The Medical Research Council laboratory of molecular biology, due to open in 2012, is the flagship building of the Cambridge Biomedical Campus.
The 30,000sq m laboratory (pictured) will cost around £200 million, have space for more than 400 researchers and will be twice the size of the existing complex.
It has been designed to be reminiscent of paired chromosomes with two long laboratory wings joined by a spacious atrium.