Rio to copy London Olympics' temporary approach
Mayor of Rio keen to to avoid white elephants
The Rio Olympics will follow London's example and use as many temporary venues as possible, the city's mayor has said.
Speaking at a joint press conference with the Mayor of London, Boris Johnson, Eduardo Paes said Britain had staged the best games ever.
Rio planned to learn as much as possible from London, especially in terms of public transport and minimising the risk of expensive redundant buildings, he added.
"What I like about London is that there are no white elephants," he said. "It's good to see that London didn't waste money building these crazy things you sometimes see around the place.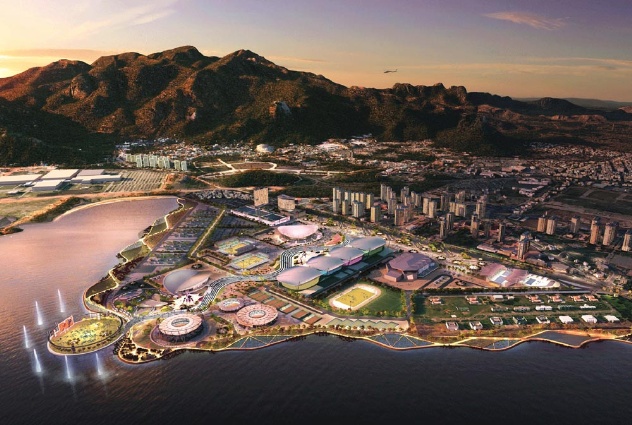 "Rio is going to follow London on venues. We will have as much as possible that is temporary.
"We will keep it as simple as we can and not spend too much money on things that have to be ripped down at the end of the Games."
He also revealed that Rio had not ruled out buying Wilkinson Eyre's £43 million Basketball Arena.
A Swindon sports centre operator made a bid for the venue after Rio appeared to reject the owner's offer as too expensive, as BD previously reported.
Paes said: "We are still discussing it. It's not a done deal."