Regent Street windows – Ferrari, by Feix & Merlin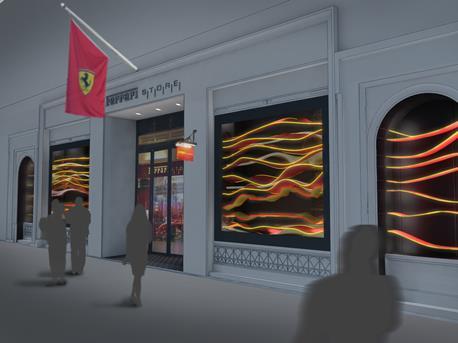 BD reveals five of this year's designs
RIBA London and Regent Street have matched retailers and architects for this year's Regent Street Windows Project which has chosen the title of 'Play' as its theme.
Ferrari was paired with Feix & Merlin.
The practice said: "Ribbons of neon light travel across the shop front in a turbulent pattern, echoing the smoke trails created in the Ferrari wind tunnel.
"Playing with perception, the ribbons are blown from one shape to another, creating the outline of the iconic Formula 1 car on one side, and the classic FERRARI Gran Tourismo shape on the other."
The windows will be on display from April 16 to May 6, 2012.