Dexter Moren: 'Hotels are complex animals'
The architect explains how he fell into the specialism that made his practice's worldwide name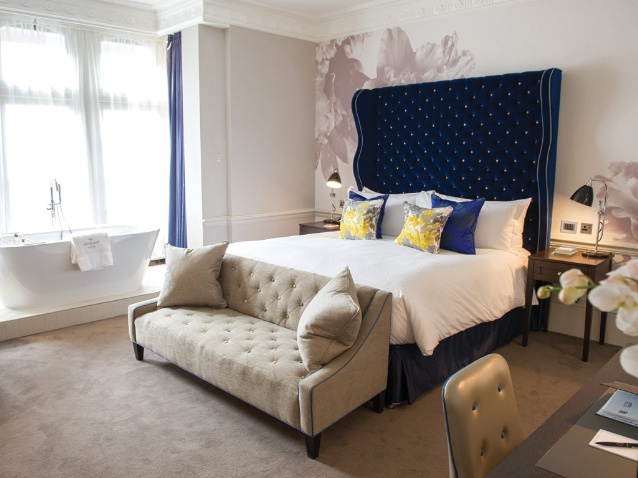 Source: Amy Murrell
Dexter Moren has been getting on his Boris bike a lot recently. With 20 live projects within pedalling distance around the capital, he has been keeping fit and busy on a wave of the hotel sector work for which his practice is best known, with projects including the Shangri-La Hotel in the Shard and a new-build Hilton on Bankside.
Established 20 years ago, Dexter Moren Associates has steadily grown to a 40-strong architecture and interiors practice with work in Malaysia, Russia, Africa and China as well as the current glut of London projects. Moren himself has an international background, studying first in South Africa, where he was born, then at Columbia University in New York, before finishing his training at the AA and settling in London. Before Columbia he cut his teeth working with Louis Kahn disciples Willie Meyer and François Pienaar in South Africa, and Kahn has remained an inspiration.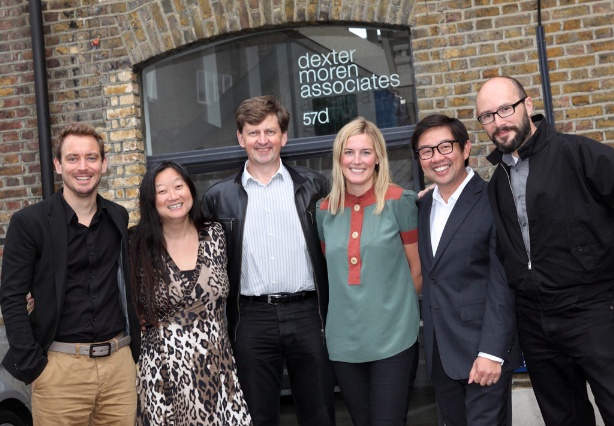 The overwhelming majority of the workload is hotels, a sector that Moren greatly enjoys and in which he is now an expert, working across the star ratings on everything from Travelodges and windowless pods to boutique hotels and resorts in Cape Verde and Abu Dhabi. "It happened by chance," he says. "My first major project was a hotel in South Africa, and somehow we became enmeshed in hotel projects and the work kind of blossomed.
"Hotels are complex animals. There's a whole series of events happening in a hotel that makes for really quite dynamic space planning," he explains, relishing the dual challenges of meeting the functional needs of the operator and the experiential needs of the guests. "It's a balancing exercise of architectural design and functional requirements," he says.
This is a particular challenge in London because of costly, tight sites that put even more pressure on good, efficient design. That doesn't mean the result has to be anonymous; while efficiency is a buzzword at Dexter Moren, interiors that are attractive and special to their context are also crucial. "We see ourselves as contemporary architects — we're not trying to make pastiche," he insists. "But there are many different expressions of [contemporary]. We try to build a theme for a hotel and make it appropriate for its location," he says.
At The Ampersand in South Kensington, for example, the design makes references to the collections of the nearby museums; and at the Tobacco Dock hotel and apartments scheme for developer Al Mubarakia in Wapping, it will reflect an industrial/warehouse aesthetic. A concept for a Marine Ices bou-tique hotel in north London is inspired by scoops of different coloured ice cream.
While many DMA projects are new builds — such as the Hilton at Bankside and a Holiday Inn Express at Royal Docks — a significant number are conversions, including the Interconti-nental Westminster, which was originally a hospital, then offices, before its latest reincarnation.
"Hotels and residential are competing for redundant office buildings and it's a matter of debate as to which is more commercial," says Moren, who has also noticed a fashion for more use of rooftops for outdoor terraces and the renewed popularity of hotel restaurants.
Technology, he says, is also driving innovation, with clients interested in booking and checking in guests via a phone without staff interaction. The skill lies in gauging what level of interaction is appropriate for the hotel, and designing the environment to suit.
The practice also has significant residential work, including projects in West Hampstead and Earl's Court, and is working on its first stadium — for FC Spartak Moscow.
It hasn't all been plain sailing: in 2009, DMA went on a four-day week for nine months rather than make redundancies. But it has since bounced back. DMA this month won the Interna-tional Hotel & Property Award 2012 for The Ampersand (in the 50 to 200-bed category) and has been shortlisted in the Interior Architect category of BD's Architect of the Year Awards.
The practice bears his name, but Moren is keen to stress the role of fellow directors Wan Yau, Herbert Lui and Jacqui Labb, plus the associates and the rest of the team, and emphasises the lack of any prima donna attitude. They are excited, for example, to be implementing another practice's design in their role as executive architects on the hotel in the Shard.
"Our attitude is that we're not precious," says Moren. "The projects are precious and the clients are precious."
Moren in a moment
Which architects do you most admire?
Both Louis Kahn and Le Corbusier placed emphasis on the plan as the generator, and I share that philosophy. There are many current architects to admire, but for modesty and making exceptional everyday buildings, Allies & Morrison gets my vote.
What is the best-designed hotel you've stayed in and why?
I love the Carlton in Cannes for childhood memories. I recently stayed in a resort hotel called Ekies in Greece, which was the epitome of all you want for a relaxed summer holiday.
Describe your dream hotel commission
Fabulous location, ambitious client, appropriate budget, inspired team!