Neighbourhood plans may need to be revised, says minister
'It's not a totally rosy picture,' says Nick Boles
The planning minister has admitted the government's neighbourhood plan policy is not "totally rosy" and may need to be revised.
So far 800 communities have begun the process of drawing up a neighbourhood plan which, if approved by their council and through a local referendum, will allow them to influence the nature of development in their areas.
Some developers are nervous that giving more power to communities could delay their projects. And residents involved in creating plans have complained when schemes they dislike have won planning in the meantime.
Speaking at a neighbourhood planning conference run by the British Property Federation this week, Nick Boles said: "It's complicated, maybe too complicated and we need to look at that once we've had a few examples go through the system.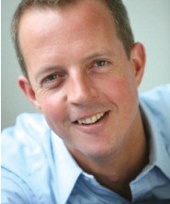 "I'm aware it's not a totally rosy picture. There are tensions when trying to make the transition to a new system."
But Boles insisted that the number of people engaging with neighbourhood plans proved that the government's flagship localism policy was a success.
He cited high voter turnouts for the plans that have already reached referendum stage.
In the Oxfordshire town of Thame, the number of people who voted was 4% higher than those voting in the county council election held the same day and in Tattenhall, Cheshire, the turnout was more than 50%.
"Name me a local election where the turnout was that high," said Boles.
"If you ask people a question that really matters to them, they can be bothered to vote.
"People want to be involved themselves – they don't necessarily want to delegate to officials or politicians."
He said the policy was an example of the Tories' much-flaunted – and mocked – Big Society working.