MPs' report to improve procurement unveiled
Parliamentary group's 13 point plan of action
Good design should not be sacrificed to meet government savings on public sector construction projects, a report into procurement practice has warned.
The All Party Parliamentary Group for Excellence in the Built Environment has come up with a 13-point plan to make sure taxpayer funded schemes are built more efficiently.
It said implementing its findings will deliver significantly better value for money across the public sector.
The group's chairman, Tory MP Tony Baldry, said: "As the squeeze has tightened on public spending, it is more imperative than ever that public sector clients and their suppliers work together to lower the cost of building procurement to the public purse."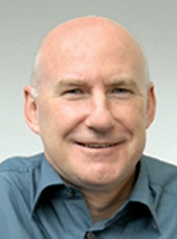 An inquiry was launched into public sector procurement last year with evidence handled by a commission of experts including Olympic Delivery Authority chairman John Armitt and former RIBA president Jack Pringle.
Among their recommendations are procuring projects on the basis of integrated teams while projects over £100 million should have mandatory construction commitments similar to those of the London 2012 projects.
And the report said a best practice procurement advisory group should be set up to help out inexperienced public sector clients while the government's chief construction advisor, currently Paul Morrell, should prepare an annual report on the performance of public sector clients, including those that are failing.
Those sitting on the all parliamentary group include former construction minister Nick Raynsford and Conservative MP Oliver Colville, who is also a member of the Federation of Small Businesses.