Madonna's Malawi school on-site
New images of a planned school in Africa being funded by Madonna have been unveiled.
The pop star is bankrolling the Academy for Girls in Malawi – the African country which her adopted son David hails from – which is currently on-site and will become a campus for 450 pupils when it is completed in two years' time.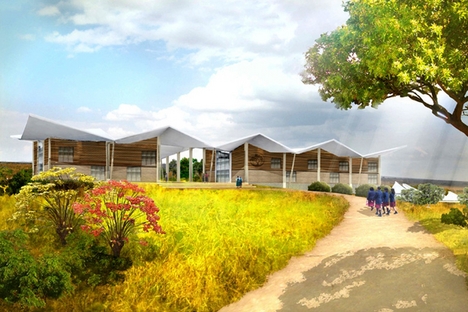 New York practice Studio MDA, which was founded by former Zaha Hadid Architects partner Markus Dochantschi, is behind the design which aims to use locally sourced materials such as hyrdaform bricks made from soil on site.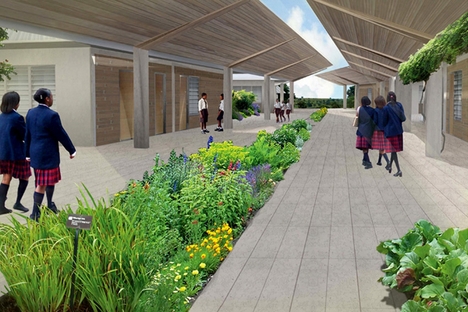 Double roofs are designed to catch the wind to provide natural ventilation while photovoltaic panels on the roof of the buildings will help the school be energy independent.
In addition, large overhangs on the roofs create outdoor shaded space and prevent direct light from heating up the interior of the building.
British engineer Adams Kara Taylor is also working on the scheme along with the New York office of Arup.