Korea arts project draws Adjaye
Koolhaas and Weiwei also on board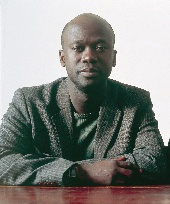 David Adjaye, Ai Weiwei and Rem Koolhaas will all be asked to produce works for an arts project in Korea.
They have all been asked to participate in this Gwangju Folly which was first held in last year's Gwangju Design Biennale.
It is being staged as an independent event next year. Others taking part include Danish artists group Superflex, Korean sculptor Do-Ho Suh and Israel architect Eyal Weizman.
The project will also include a symposium, workshop and a publication.