Iraq parliament winner risks losing out to rival Zaha Hadid
Assemblage design picked by RIBA jury but Hadid still in talks with project committee

The team that won an RIBA-run international competition to design a new parliament complex in Iraq now risks losing out to a bid from third-placed rival Zaha Hadid.
Earlier this week a team led by 10-year-old London practice Assemblage that also includes Buro Happold and the Shard's executive architect, Adamson, released images of its winning design.
Assemblage was given a score of 88% by the RIBA jury, while Zaha Hadid Architects lagged behind in third on 76%, with Capita Symonds second on 81%.
But, discussions between Assemblage and the Iraqi authorities dried up soon after it was told it had won in early August — shortly before the result was due to have been announced by Osama al-Nujayfi, the speaker of the Iraqi parliament.
And this week a spokesman for Zaha Hadid confirmed it was still talking to the project's technical committee. He said: "All discussions with ZHA have been initiated by and are in response to the committee's technical queries.
"To our knowledge, no decision has been made. ZHA is unaware if other practices are discussing their submissions with the committee."
Assemblage director Peter Besley confirmed it had been paid its $250,000 first prize and added: "We would love to do the job and hopefully we will."
The RIBA was brought in to make sure the competition was properly run and to avoid allegations of corruption. But under the rules, the client — the Iraqi Council of Representatives — does not have to pick any of the designs put forward.
The RIBA jury, which included ex-president Sunand Prasad and former architecture minister Alan Howarth, visited Baghdad last summer. Howarth told BD: "I don't know what the news is but there are rumours the Iraqis are taking their own decision."
Another juror said Hadid's design was "very convoluted" and added: "Alan Howarth was very clear the design needed to be all about how MPs meet their constituents and how people get together — but her scheme threw everyone apart."
The project carries a $1 billion price tag and will be built on a 50ha site at the disused Al Muthana airport in Baghdad, which was due to be the location of a super-mosque planned by Saddam Hussein until he was toppled in 2003.
As well as the main buildings, the parliament site will also feature a host of others which will house government departments and administration.
Zaha Hadid, which last year hiked profits 10% to £1.9 million, is already designing a new headquarters in Baghdad for the Central Bank of Iraq.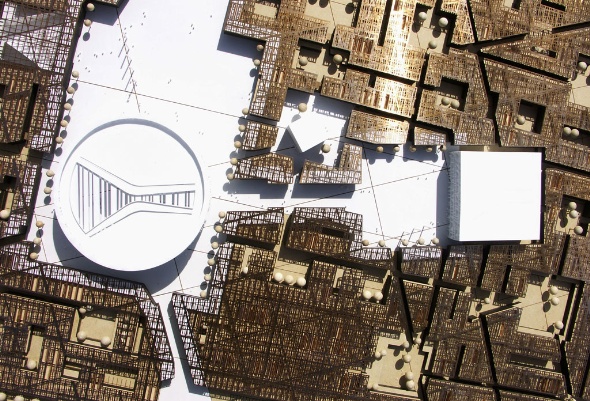 No jolly for the jury
The RIBA jury, which included Piers Gough, former Cabe director Di Haigh and landscape architect Jenny Coe, flew out last July to the Iraqi capital, where average temperatures are in the 40s.
With UK Foreign Office guidance warning against all but essential travel, the group was met by armed guards who accompanied them throughout their stay.
Security can cost up to $10,000 a day per person. Apart from a visit to the site, the team remained at their hotel in the tightly secured Green Zone.