Working abroad: Wilkinson Eyre
A surprise win in Guangzhou proved a springboard for the firm which has since won a range of global projects, writes Elizabeth Hopkirk
Chris Wilkinson and Jim Eyre were stunned to win the contest for the Guangzhou International Finance Centre in 2008. It was an enormous project that briefly became the tallest building in the world designed by a British architect, and was way out of their previous league.
But that wasn't the only surprise.
"The client said, 'You've won the competition but yours is not necessarily the project we'll build'," recalls Jim Eyre. "That was an eye-opener."
There followed many months of negotiations. Then suddenly the practice was asked to prepare a planning application to be submitted in two weeks.
"We freaked out," laughs Eyre. But in China, they discovered, a planning application requires little more than a declaration of the proposed building's height and the depths of its foundations.
This was Wilkinson Eyre's first experience of designing a building in China. Since then the practice has tackled nearly a dozen more projects in the Far East. It is competing for many others, and is on the brink of opening a second Chinese office in Hong Kong.
But the Guangzhou International Finance Centre (GIFC) was where it all began. "It was like starting at the top," says Eyre in all modesty.
The practice teamed up with Arup's Hong Kong office and found the process of designing a super-tall tower fascinating – at 440m, it is 130m taller than London's Shard, which is just visible across the rooftops from its Clerkenwell office.
The firm is currently bidding for a "string of major projects" in China and hopes to have the chance to build super tall again now it has the expertise.
"It's not that we want to build the tallest building in the world. I am not particularly interested in that," says Eyre. The practice tends to select projects that set them fresh challenges.
"Guangzhou was a big breakthrough for us but also for British architects. Not many of China's towers have been built by British practices."
One obvious exception is Farrells' Kingkey Finance Tower in Shenzhen, which has just swiped the title of tallest building by a British practice.
Eyre insists he finds the rivalry amusing, though he does point out that Kingkey is only the record-holder by "a metre or two".
Wilkinson Eyre's track record in bridges – in China and Hong Kong, not to mention Gateshead's Stirling Prize-winner – was in fact its entree into more architectural work overseas.
"We had been doing buildings, of course," says Eyre. "But abroad we were known for our bridges because in the mid-nineties there were very few architects doing them. Not many clients had noticed their architectural potential. So we got noticed. The challenge was to convert our bridge credibility."
Now buildings like the GIFC and Singapore's £250 million Gardens by the Bay scheme, whose 50m-high shells are taking shape, are acting as the practice's calling cards.
"Our name and brand has lifted in both countries," says fellow director Paul Baker. "It takes a long time to get there. When it's a hole in the ground, people really want to know you can pull it off."
The practice is strongly London-led but tends to open local offices on the back of individual projects. The question then arises as to how large they should be allowed to become.
Baker is clear: "It makes sense to follow sequentially rather than overcook it and take on five projects at the start. If it's a nice project, throw your energy into it."
They hire some native speakers but caution against trying to set up in competition with local firms.
"If they are hiring us it's because they've decided they want an international practice," says Baker.
They have just won a science discovery centre in Hellerup, near Copenhagen, for which they credit their pedigree in the typology as well as the fact that they partnered with local architect Cebra.
Other recent wins include the architectural components of a £5 billion tunnel linking Denmark and Germany and a £45 million high-speed rail viaduct in France.
Overseas work now accounts for as much as 40% of Wilkinson Eyre's income, but although the "radar is always whirring" there is no plan for world domination.
"It's always been a policy not to concentrate on one sector," says Eyre. "Our diversity is a great strength. I don't envisage China outgrowing the UK, for instance."
Egypt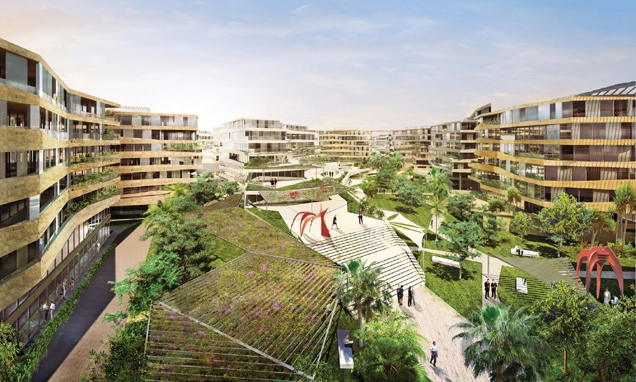 Project
The Polygon, Cairo Westown
Brief
Eleven separate buildings for office, retail, hotel and apartments as part of a new mixed-use expansion outside Cairo for some 6 million people.
Project value
£65 million
Completion date
September 2012
Denmark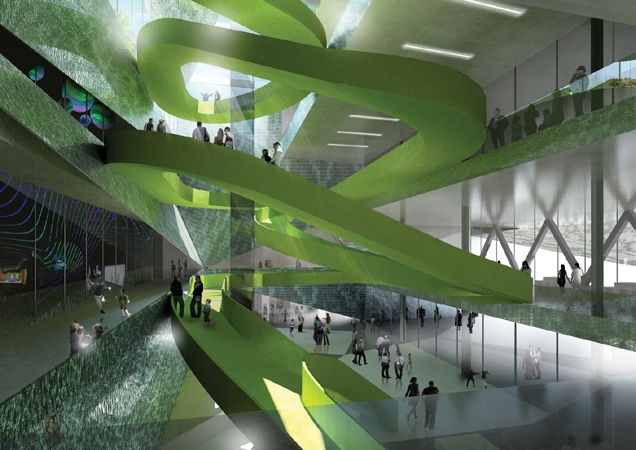 Project
Experimentarium, Hellerup
Brief
Competition-winning proposal in collaboration with Danish practice Cebra to expand and renovate the science and technology museum, increasing its volume by 6,000sq m.
France
Project
Viaduc de la Savoureuse
Brief
The 800m-long viaduct crosses over the Savoureuse valley in eastern France. It is part of the Rhin-Rhône high-speed rail link.
Project value €50 million.
Completion date
Completed late spring, due to be fully operational in early 2012
Germany and Denmark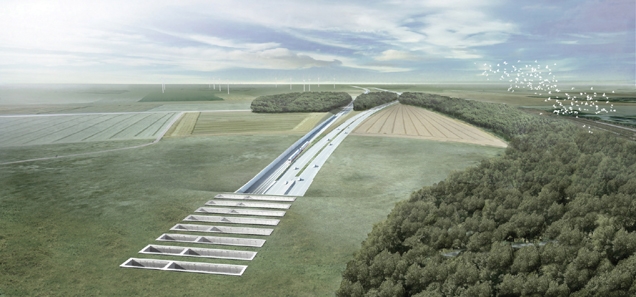 Project
Fehmarnbelt Fixed Link
Brief
An 18km-long immersed tube tunnel will link the island of Lolland in Denmark and Fehmarn in the north of Germany, substantially reducing journey times between Scandinavia and continental Europe
Project value
€5.1 billion
Completion date
2020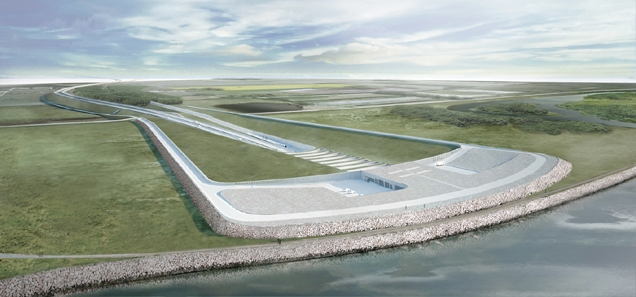 Singapore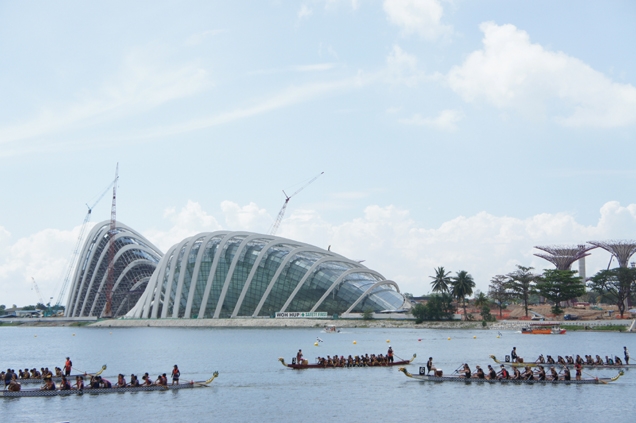 Project
Marina South, Gardens by the Bay
Brief
Won in competition as part of a team led by landscape architect Grant Associates, the Marina South element of the Gardens by the Bay includes two vast conservatories featuring the region's flora, and a grove of "supertrees" nearing 40m in height.
Conservatories value
£250 million
Completion date
Summer 2012