Future Systems couple in acrimonious split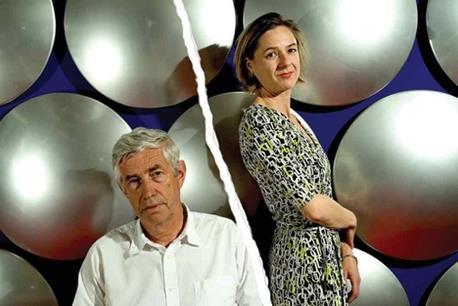 Amanda Levete to set up own 50-strong practice while Jan Kaplicky retains practice name
Jan Kaplicky and Amanda Levete of Future Systems are poised to go their separate ways by splitting into two practices, BD can reveal.
The duo behind the Stirling Prize-winning firm — who were previously a couple — have been locked in an acrimonious legal battle over how to split the practice and divide the spoils of their extensive career together. They are due to formalise arrangements within weeks.
Lawyers are now putting the finishing touches to a settlement which, according to a source close to the practice, will see Levete walk away with the prize projects while Kaplicky keeps the valuable Future Systems brand name.
It is understood that under this deal, Levete would take the proposed new headquarters for News Corporation at Wapping in east London and a commission for a 140,000m sq hotel and retail complex in Bangkok, Thailand, along with the lion's share of staff — between 35 and 45 people.
Kaplicky's Future Systems meanwhile, would retain between five and 10 people and would focus on working in the Czech Republic, continuing with projects such as the Budvar Concert & Congress centre outside Prague and the troubled national library project in the capital.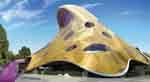 It is understood that Levete intends to use her own name for the new practice in a bid to build up a separate and distinct brand, although no documents have yet been filed at Companies House. It is thought she will continue to recruit more architects and go after work in Britain and abroad.
Kaplicky and Levete — who have previously been reported as saying their romantic split strengthened their working relationship — have until now both been operating under the Future Systems name from the same office, but on separate projects. However, the source said this had caused enormous difficulties.
"The split is taking place because they had a partnership that was based on a personal relationship and when that comes to an end, it is inevitable that the business will follow," the source said. "They were going in different directions — you can see that in the schemes they each have designed recently.
"They have been working on their own projects for many, many years now."
The split marks the end of an era for the two architects. For years, they designed ambitious buildings with little to show for it, then shot to fame in 1999 when Future Systems won the Stirling for its futuristic media centre at Lord's Cricket Ground in London.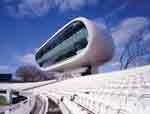 The practice then went on to design the iconic Selfridges department store in Birmingham's Bullring shopping centre, which was completed in 2003 to international acclaim.
Nigel Coates, architecture professor at the Royal College of Art, said it was wrong to mourn the division.
He said: "They have their evident differences, and this will give them the chance to grow and pursue those independent directions."
Both Kaplicky and Levete declined to comment.
That was the future: 29 years of Future Systems
1979 Founded by Jan Kaplicky while working at Foster Associates.
1989 Joined by Amanda Levete who arrives from Richard Rogers & Partnersto become a partner.
1994 Completed the well received Hauer-King house in Islington.
1999 Won the Stirling Prize for Lord's Cricket Ground media centre.
2003 Completed the Selfridges building at the regenerated Bull Ring shopping centre in Birmingham.
2007 Won the commission for the controversial Czech National Library.
2008 Split into two practices after Kaplicky and Levete officially separate as business partners.