In Pictures: Eli and Edythe Broad Art Museum by Zaha Hadid
Features pleated steel and glass facade and outdoor sculpture garden
Zaha Hadid Architects' Eli and Edythe Broad Art Museum at Michigan State University opened last weekend.
The 46,000-square-foot museum features a pleated stainless-steel and glass facade, which distinguishes it from the traditional brick collegiate gothic north campus.
The building contains galleries for special exhibitions, modern and contemporary art, new media, photography and works on paper as well as an education wing, a works on paper study center, shop and café. There is also an expansive outdoor sculpture garden and a large pedestrian plaza.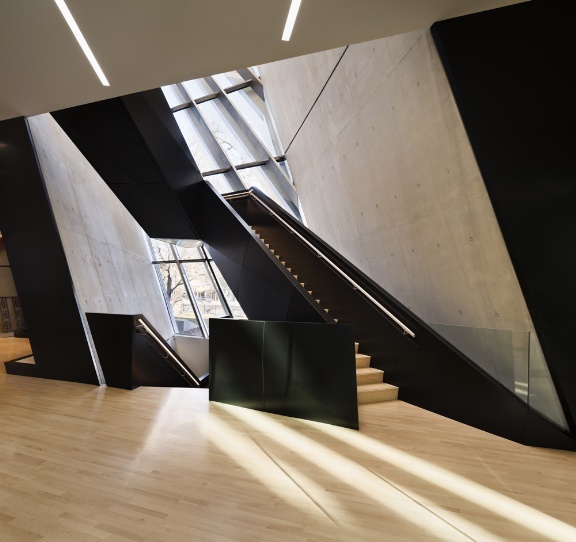 Source: Paul Warchol
The museum will house a collection of more than 7,500 objects, ranging from the Greek and Roman periods to modern art and is named in honour of MSU alumnus Eli Broad and his wife, Edythe, longtime supporters of the university who provided the lead gift of $28 million for the museum.
Located at one of the main entrances to campus at the corner of Grand River Avenue and Farm Lane, the Broad Art Museum will serve as a gateway between the university and the East Lansing community.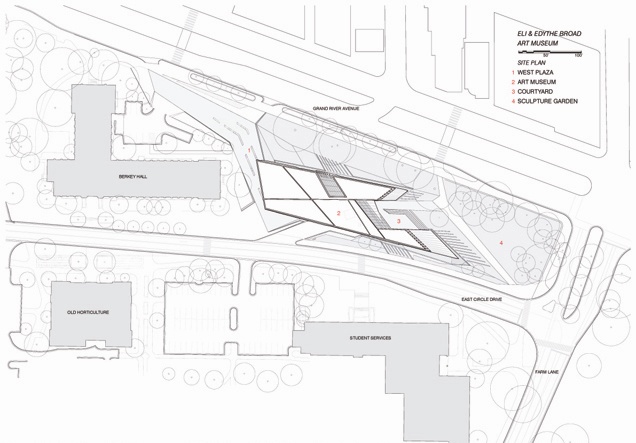 SITEPLAN
Postscript:
Photos: Paul Warchol