Housing associations set to weather triple storm, says report
Sanctuary scrapes in to credit rating agency's top 10
Housing associations face major risks on three fronts, according to a report by credit rating agency Moody's.
But the report's authors predict that they will survive the challenge through successful management.
The first threat is posed by welfare reform and the introduction of universal credit which could hit housing associations if they have weak rent collection procedures.
The second derives from the fact that housing associations have had to expand their sales and other non-core commercial activities to cope with the reduction in government grants. These sources of income are less stable than traditional social housing lets which could cause cash flow problems.
Finally, exposure to market volatility from floating-rate debt could strain cash flow in the future if business plans were no robust enough to handle sudden interest rate rises.
The authors said: "Moody's-rated housing associations face a number of challenges going forward, which we believe they will manage, particularly given the positive results recorded in this financial year. However, these lingering downside risks have the potential to lead to ratings pressure in a more adverse scenario."
Moody's top 10 includes Sanctuary Housing Association which sparked outrage last month after it tried to force architects to sign zero-fee framework or projects which didn't get through planning.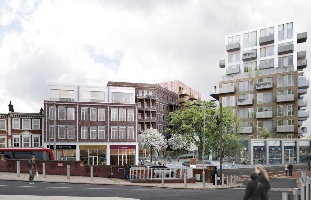 The top 10 English housing associations rated by Moody's:
Affinity Sutton Group
Family Mosaic
Hyde Group
L&Q Group
Midland Heart
Moat Homes
Peabody Trust
Radian Group
Raglan Housing Association
Sanctuary Housing Association