Fresh questions over Arb's future as MP intervenes
Conservative's Neil Carmichael calls for Arb to justify existence
Fresh questions have been asked about the future of the Architects Registration Board after a Conservative MP called on the government to justify the need for the organisation.
Stroud MP Neil Carmichael raised the issue with communities secretary Eric Pickles last week, asking him to make a statement on the organisation's future. He was told that a routine review of the Arb will take place next year.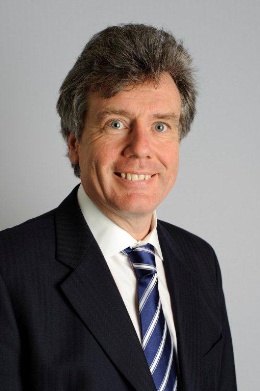 "I'm wondering why it is that [the Arb] is necessary really?" Carmichael told BD. He said his question was intended to start a debate over the future of the Arb and that he would pursue the matter again when the scheduled review takes place in 2013.
Carmichael said his question had been prompted by a complaint from a constituent about the need to pay Arb fees to practise as an architect.
The Arb was established by an Act of Parliament in 1997. Carmichael said that as a membership organisation in receipt of fees, it should be required to justify its existence.
The exact nature of the constituent's complaint about the Arb is confidential. But leading members of the profession recently called for the organisation to be abolished after it asked BD not to refer to Renzo Piano and Daniel Libeskind as architects.
RIBA Gold Medal winner Colin Stansfield Smith and former RIBA presidents Sunand Prasad and George Ferguson were among those who questioned the need for the organisation, suggesting that its functions could be carried out by the RIBA.
The damage caused to the organisation by its request was raised at a recent Arb meeting, when board member Hans Eisner described the incident as "very embarrassing".
Alison Carr, chief executive at the Arb, told board members: "We will be coming back to the board in February to discuss what is the best way of engaging with the press.
"I would like to stress that it's a very tiny part of the work we do. The vast majority is about cases where individuals or firms are holding themselves out as architects."