Foster & Partners opens office in Sao Paolo
Brazilian outpost is architect's first in Latin America
Foster & Partners is opening an office in Sao Paolo, its first in Latin America.
The announcement came as chief executive Mouzhan Majidi ended a two-day trade mission to Brazil with David Cameron and 40 other construction companies including Zaha Hadid Architects.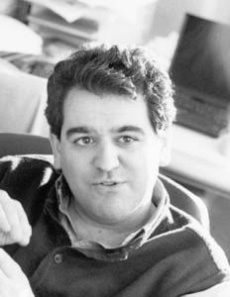 Fosters has been working in Brazil for some years and he described the decision to open a base in the country as an important step.
It demonstrated the practice's "commitment to investing in local partnerships and strengthening relationships with local architects, clients and consultants".
"Brazil is one of the most important emerging markets with huge potential for future development and with our skills and expertise, particularly in the field of infrastructure, sustainability and masterplanning, we are eager to bring our ability to innovate to this new market," he said.
The practice is booked on a second trade mission to the country, organised by the UKTI, at the end of October which will take in meetings with figures from some key ministries in Brasilia as well as a visit to the expanding north-eastern city of Recife.
Other architects are eyeing up Brazil, though most have yet to open an office in the country.
Broadway Malyan opened a bureau in Sao Paolo in 2011 from which it is also targeting Argentina, Chile, Colombia and Mexico.