Fears over building standards shake-up
Pressure groups raise concerns over goverment's review plans
The long-awaited shake-up of building standards announced this week could be jeopardised by self-interest groups, according to sources close to the government.
The review follows a long-standing ambition to cut red tape and boost housebuilding. It will see input from 15 groups, including Habinteg, BRE and the Association of Chief Police Officers, and consider standards such as the Code for Sustainable Homes, Lifetime Homes and Housing Quality Indicators. A response to ministers is scheduled for the spring.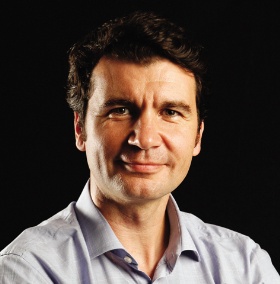 But pressure groups including the UK Green Building Council, a panel member, have raised concerns the review would lead to a drop in the number of houses built.
UK-GBC chief executive Paul King said: "Uncertainty is the enemy of delivery and nothing will precipitate paralysis faster than builders not knowing how much it will cost to build and whether or not they will get permission."
And Tanvi Vyas, campaigns officer at the Muscular Dystrophy Campaign, warned that the review must address that 40% of young disabled people are not living in suitable accommodation.
Meanwhile, Ben Derbyshire, managing director at HTA, said strong leadership would be instrumental in ensuring its success.
"There has never been the suggestion that there shouldn't be standards. We need fewer, better resourced bureaucracies," he told BD. Derbyshire said the review's "challenge panel", which includes PRP director Andy von Bradsky, is central to ensuring the input from panel members was fair.
Elspeth Clements, a RIBA planning group member, echoed the need for "genuine contributions".
"At the moment so much of the red tape is actually contradictory and all of the regulations are impossible to incorporate. It needs an analytical review," she added.
Support has also come from the NLA's Housing London exhibition, which opened this week and highlights the conflicting requirements surrounding housebuilding.
"Deregulation of the delivery of housing can be implemented without affecting the quality of the end product," said NLA chairman Peter Murray.
RIBA president Angela Brady also welcomed the report, saying it was critical that "homes are fit for purpose for people, as well as viable for developers".
Architects' opinions split over merits of building regs review
Split opinions among architects over the government's upcoming review of building regulations were revealed in The Guardian's letters page today (Thursday).
Matthew Laverack, architect at York-based practice Laverack Associates, said the review should lead to a much-needed reduction in the amount of red-tape that is hindering the construction industry.
"No one is suggesting homes be allowed that are structurally unsound or energy inefficient," he said. "What is proposed is a sensible roll-back of the excessive regulatory burden that has been progressively heaped upon the construction industry over the last 15 years to the point where it is no longer worth building.
"The worst excesses of these unbridled obligations in the building regulations, and more particularly the planning system, must be curtailed."
But others warned that building regulations are necessary to ensure buildings are safe for occupation, and that scrapping them would increase the risk of accidents.
Canterbury-based architect Sam Webb said: "We have building regulations for good reason…Self-regulation, which appears to be proposed under this new review, has, as the past has shown, brought disaster after disaster, from Aberfan to Ronan Point, from the Summerland fire to the King's Cross underground tragedy."
Webb's view was shared by Hilda Palmer of workplace safety campaign group the Greater Manchester Hazards Centre. She said: "Morally and practically allowing shoddy, unsafe buildings that will leak energy, be fire traps and inaccessible to disabled people to "stimulate the economy" is insane.
"This government's deadly obsession with deregulation is shameful and mendacious, and likely to lead to more disasters such as Piper Alpha or Lakanal House, without creating a single extra job, boosting house building, or kick-starting the economy."
And Andrew Warren, director at the Association for the Conservation of Energy, said the government had yet to implement recommendations from earlier reviews of regulations, including a proposal to improve energy standards for new and existing buildings.
"Rather than convening yet another strategic review, what would be of more use would be for the government to keep their promises, and get on with implementing these very necessary improvements," he said.