Farrells says Boris failed on airport debate
Practice partner Max Farrell accuses mayor of being too fixated on 'Boris Island' and ignoring better alternatives
Farrells has accused outgoing London mayor Boris Johnson of being so preoccupied with building an airport in the Thames Estuary that he ignored more "practical" solutions for airport expansion.
Source: Ed Tyler
The practice has been working with Gatwick airport on its expansion plans which involve adding a second runway at the west Sussex site.
Following the publication last summer of the Davies Commission's report into airport expansion – which endorsed the expansion of rival Heathrow as its preferred option – Terry Farrell (pictured) said: "Our proposals have consistently shown that a second runway at Gatwick will provide a much more balanced system of infrastructure, positively affecting the whole of the UK."
Davies didn't entirely rule out Gatwick, admitting it remained a "credible" option and this week practice partner Max Farrell said: "No one has talked about the regeneration, and the link between the runway debate and the housing crisis hasn't been made. You expect mayors and politicians to take a wider view but Boris has been too preoccupied with Boris Island."
The so-called Boris Island had been designed by Foster & Partners and would have seen a new airport built at the Isle of Grain. But the Airports Commission, headed by businessman Howard Davies, said the cost was too much and kicked it into touch 18 months ago.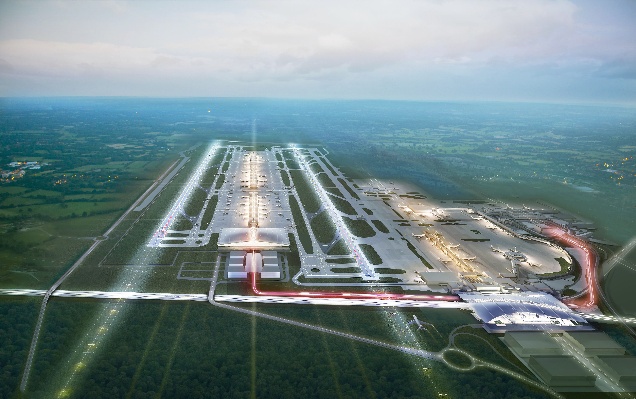 Farrell said expanding Gatwick would have the same transformational impact on south London as the Olympics had on Stratford in the east – adding that the area around Heathrow was "too crowded" for regeneration.
Farrell, who was speaking at the annual Mipim property show at Cannes in the south of France, added: "I think that the big issue about the runways debate is that it has not been framed in the right way. The debate has all been about the narrow economic benefits to the UK, it's not been about 'well if you put a runway here, rather than in over-developed west London what will it do to those areas?'.
"What could a new runway do to the economy of south London? A second runway at Gatwick will do to south London what the Olympics did for Stratford."
Last week National Infrastructure Commission chairman Lord Adonis said expanding Heathrow was "the only show in town". A final decision will be made by the government, expected to be later this year.