Eco-pods for stalled construction sites?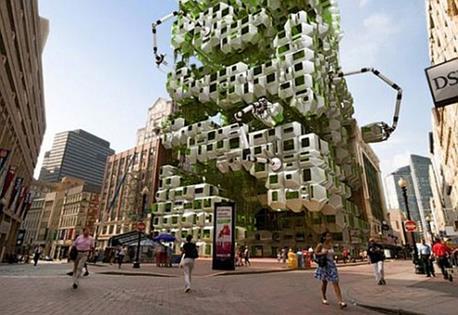 US practice Howeler & Yoon has proposed plans to fill a stalled construction block with a series of eco-pods capable of being moved by robotic arms in its home town of Boston.
A number of sites across the city have been put on hold because of the recession and city paper the Boston Globe asked architects to come up with new projects that would use the stalled half-built structures.
Howeler & Yoon's idea is to fill the Filene development, a 32-storey mixed-used scheme in downtown Boston, with eco pods full of biofuel producing algae.
Micro-algae, which can be grown vertically and on non-arable land, is a biofuel crop and reduces carbon dioxide emissions.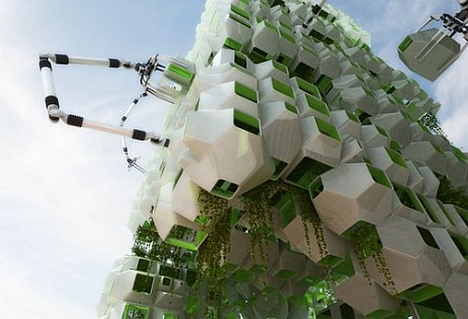 The robotic arms, powered by the algae, will be used to move the pods to different parts of the building that would be favourable for their growth.
The eco-pods can also be used as research incubators allowing scientists to test algae species and methods of fuel extraction.