Controversial RMJM uni scheme gets OK
Work involves demolishing grade II listed building
RMJM has been given planning for a new engineering building at Sheffield University.
The scheme will involve demolishing a grade II listed Edwardian wing of the Jessop Hospital which was originally built in 1878.
English Heritage, the Victorian Society and the Sheffield Community Heritage Forum had all raised concerns about the plans which attracted 182 objections – more than double the 72 in favour.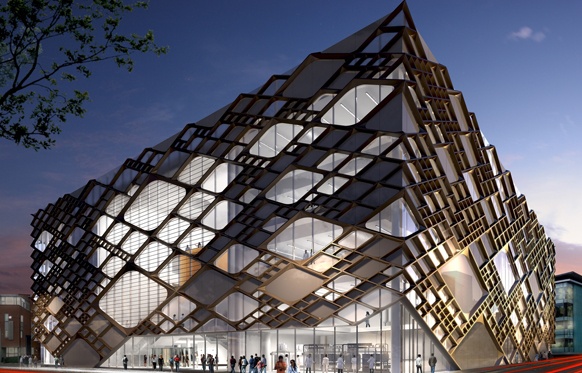 But the city council has given it the green light with work beginning next year and due to finish in 2016.
The new £81 million building will cover 19,500sq m, alongside 19 teaching laboratories across six floors. It will house an additional 1,600 students by 2020 plus a further 400 teaching staff.
The scheme still has to be rubber-stamped by communities secretary Eric Pickles but the university's pro- vice chancellor Mike Hounslow said: "With the council's support, we are confident that the case for approval has been fully made."