Competition for £165m Manchester civic revamp opens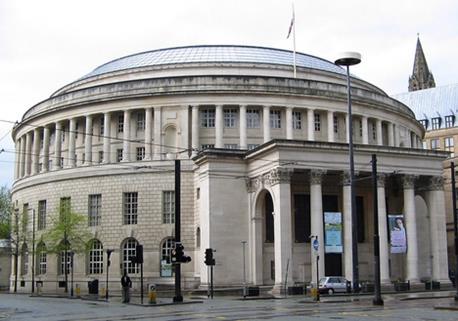 Manchester City Council has begun searching for architects to lead the £165 million redevelopment of its historic town hall complex.
Two OJEUs were issued today – one for a design team to redevelop the 1930s town hall extension, and a second for a team to redevelop the circular grade II * listed city library, both of which were designed by Vincent Harris.
A third competition, to find an architect for the redevelopment of the St Peter's Square and the Library Walkway will be launched at a later date.
Council chief executive Howard Bernstein said: "The Town Hall extension and Central Library, built some 50 years after the Town Hall, are among the best examples of the architecture of their period. The major refurbishment of Manchester's Town Hall complex will improve services to the public and invest £165 million into key civic buildings and spaces over the next five years."
The council wants the refurbishment of the town hall extension to create a new customer service centre and family and community library on the ground floor, as well as modernising the office accommodation on other storeys.
The library project will see the Library Theatre relocated to a new site, allowing the relocation of the County Record Office to the central library.
Pre-Qualification Questionnaires must be submitted by July 3.