CJ Lim's pie in the sky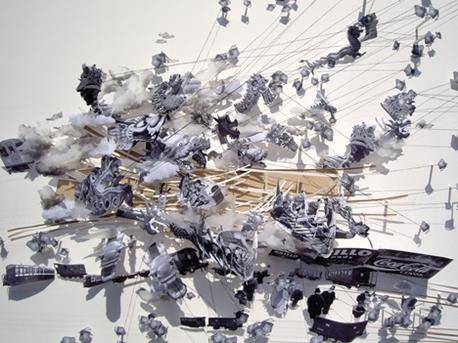 Newly appointed professor at the Bartlett school of architecture, CJ Lim, has unveiled this weird and wonderful solution to the capital's traffic gridlock — the Sky Transport for London project.
Commissioned by BBC Radio 4's Today programme to tie in with Helpful Solutions, an exhibition of work by illustrator Heath Robinson, the scheme is intended to be far-fetched, with a "sky river" navigated by narrow boats on top of 80m-high tracks which follow the course of the Circle Line.
Postscript:
Helpful solutions
Cartoon Museum, 35 Little Russell St, London WC1, until October 7.