Chipperfield's Berlin Neues Museum (video)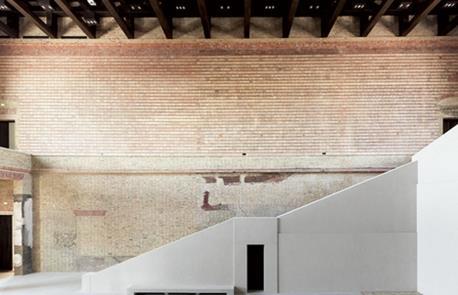 Work has completed on David Chipperfield Architects' dramatic remodelling of the Neues Museum. Take a sneak peak at the renovation work
The 1855 building was designed by Friedrich Stüler to expand the facilities provided by Schinkel's adjoining Altes Museum.
It originally housed a collection of ethnographic and archaeological holdings but had lain derelict since being bombed in the second world war. Chipperfield and its collaborator, conservation architect Julian Harrap, won the €233 million commission in 1997 after a scheme by Italian architect Giorgio Grassi was dropped.
The building is set to reopen in September, marking the completion of the first phase of Chipperfield's masterplan to restructure the entire island.
Postscript:
See next week's Works and CQ supplement for more on the project