CarverHaggard wins RIBA's market stall contest
Design competition had shortlist of three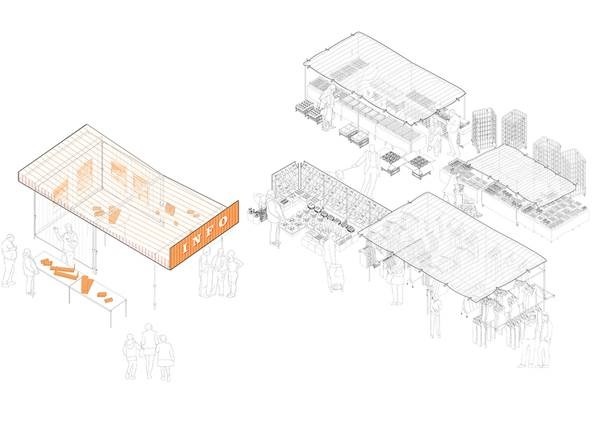 Brixton-based practice CarverHaggard has won RIBA London's Middle of the Market project to design a new type of market stall for East London's Chrisp Street Market.
The practice beat off competition from Studio Bark and Matheson Whiteley/Martino Gamper to win the competition, which was supported by the mayor of London.
CarverHaggard has been awarded a budget of £25,000 to develop the concept to the first prototype stage in consultation with market traders and users in the market in the form of a "show room" prototype stall.
The winning proposal presented by CarverHaggard uses a similar kit of parts currently being used across most markets in Tower Hamlets. The practice however proposes an evolution in the basic structure and design to address ongoing issues such as insufficient protection from the elements and quality of materials.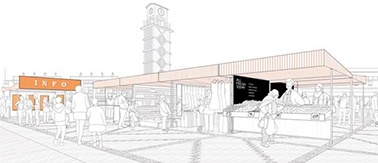 The first prototype, which will double up as an information point, will house potential additional elements such as shelves, rails and further methods of display. The aim is for traders to be able to give practical feedback on the feasibility of the suggestions addressing both their and their customer's needs. Following the consultation, a further three prototypes will be produced with each being trialled by a trader working with different goods. The eventual aim is for the design to be reproduced and rolled out across the market in the re-development of the area.
RIBA London project manager Anna Leader said: "CarverHaggard really impressed the jury with their demonstration of trader engagement within the design and project proposal. We wanted the new stall design to be embraced by the traders currently working in the market – and felt their way of working would showed a deep understanding of this process."