British pairing see off overseas rivals for Antwerp tower
DRDH and Allies and Morrison overcome local firms for win
A pairing between London firm DRDH Architects and Allies and Morrison has won an international competition for a 24-storey residential tower and office building in Antwerp.
The scheme in the Belgian port city was chosen by a jury which included city architect Christian Rapp with the pair seeing off a shortlist which included Swedish architect Johan Celsing, German practice Hans Kollhoff, Milan-based Stefano Boeri as well as local firms Bovenbouw and Robbrecht and Daem.
The scheme for Belgian developer Triple Living will mark the centre of Nieuw Zuid masterplan, an extension to the south of the city and which is being built along the west bank of the river Scheldt.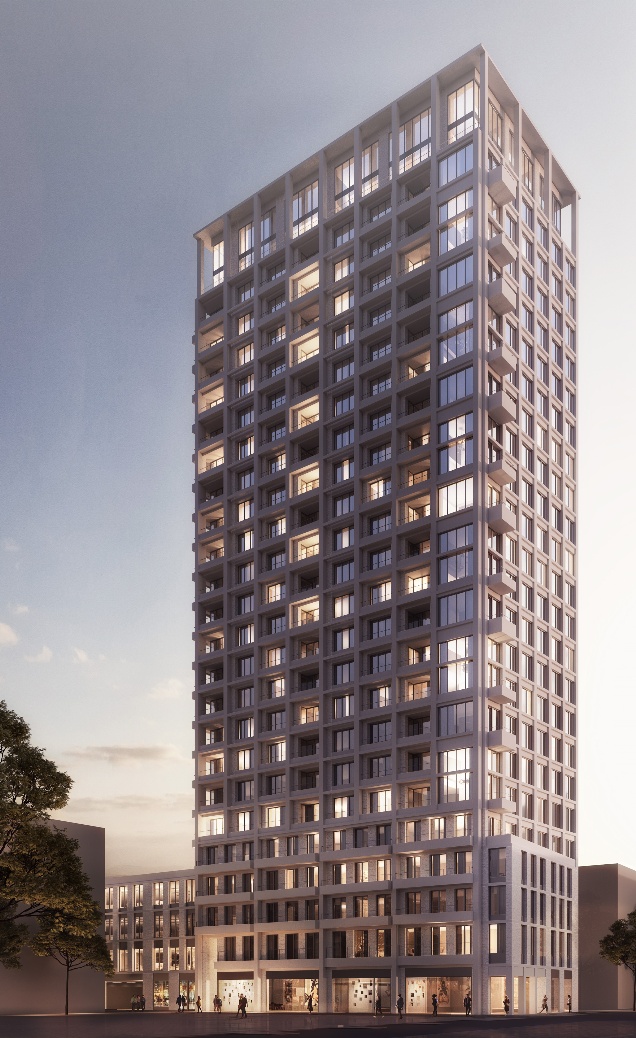 Source: Ninety90
The building itself comprises two elements – the horizontal form of a four-storey office building establishes one side of a street culminating in the tower.
Announcing the winner, the jury said: "The use of high quality materials and attention to detail gives the tower a solid, structured form with a modest and elegant silhouette."
DRDH is currently working on another scheme in Antwerp – the refurbishment of the city's Bourla Theatre – while the firm also completed work with Flemish practice de Vylder Vinck Taillieu on a housing project for the elderly at Aarschot, east of Brussels.