Boles open to exemptions from change of use plans as backlash grows
Planning minister says government will listen to "good arguments" against office to residential conversions
Planning minister Nick Boles has said he is open to "good arguments" for exemptions to a policy allowing office to residential conversions without planning permission.
The backlash among local authorities to the policy is continuing to grow, with councils up and down the country indicating they are likely to seek exemptions.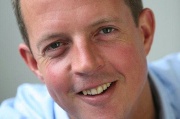 Councils in Westminster, the City of London and Southwark have confirmed they will seek exemptions. Birmingham said it was "likely" to do so, while Camden, Sheffield and Bristol said they are considering such a move.
Boles told a Communities and Local Government select committee: "It will be a reasonably high test that will apply but we are open to good arguments about particular places that might have a good case for exemption."
"The one that everyone has talked about is the City of London but that's by no means the only one."
Boles confirmed that councils can use Article Four Directions, which withdraw permitted development rights, to exempt themselves from the change of use plans.
However, authorities choosing to do so would be open to compensation claims from landowners whose plans are rejected within 12 months of the direction being made.