BNP architect Peter Phillips stands in general election
At least three architects are now bidding to become MPs at next month's general election — including British National Party member Peter Phillips.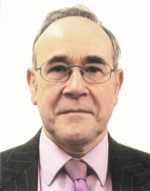 Following BD's revelation last week that Colman Architects' Chris Phillips is standing for the Conservatives in south London, Peter Phillips — who is no relation — revealed he was set to stand for the BNP in Windsor, while Lib Dem Mike Hibbs will be making a bid for the newly formed seat of Basildon & Billericay.
But it is the candidacy of Peter Phillips that will concern the profession, which three years ago was rocked by news that the architect — who was then standing for the RIBA presidency — was a member of the far-right party.
Architecture minister Margaret Hodge, who is facing a challenge from BNP leader Nick Griffin in her seat of Barking, this week joined with Hibbs and Chris Phillips in a cross-party attack on Peter Phillips and his party.
The Surrey-based architect, a long-standing member of the BNP, told BD his professional status was proof that it was not a party of "knuckle-dragging thugs".
"The fact I'm not a knuckle-dragging thug helps to nail that ridiculous stereotype created by the press," he said. "A lot of the [BNP] candidates are professional people — we've even got a barrister."
He added that his party would help solve the housing crisis by stopping all further immigration. "Eighty percent of new housing is needed for recent immigrants," he said.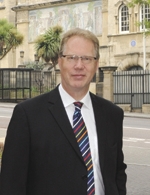 But Chris Phillips, who hopes to win the new Lewisham West & Penge seat, called the claim "ridiculous" and said it was extraordinary any architect would become involved with the BNP.
"They are entitled to their views, but I profoundly reject the views of a political party which has as its leader a Holocaust denier," he said. "I think it would reflect very badly on the profession if a BNP supporter was successful in any way under the guise of representing architects."
Hibbs, who is facing a BNP member in his constituency, said he doubted the party's claims to have become a respectable party.
Hodge said: "A protest vote for the BNP offers a false prospectus, unrest and conflict in local communities."
The deadline for registering to stand for Parliament on May 6 is next Tuesday, leaving the possibility that further members of the profession will yet come forward.