BDP completes office upgrade as Murdoch moves on
£30m Thomas More Square job includes public realm and offices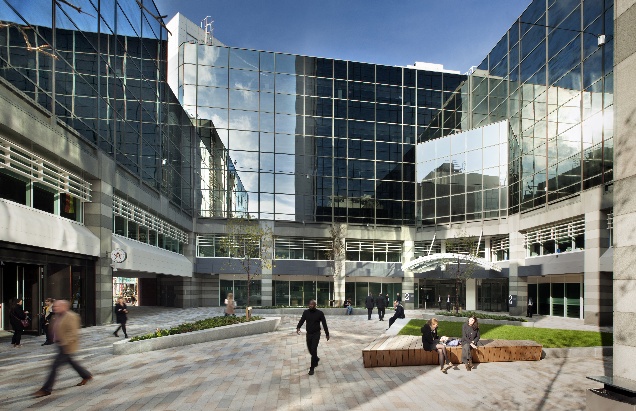 Source: Philip Vile
BDP has completed the £30 million upgrade to the main offices and public realm at what used to be the headquarters of the Times and Sun newspapers.
Thomas More Square is a commercial development near St Katherine's Dock in Wapping and was built in the 1980s.
Rupert Murdoch's UK newspaper empire moved into Renzo Piano's 17-storey News Building (previously Baby Shard and The Place) next to the Shard in 2014. It had moved to Thomas More Square from an adjacent site in Wapping, scene of the violent strikes in the 1980s. Future Systems was originally hired to redevelop that site and Amanda Levete won planning in 2009 – but the plans were eventually dropped.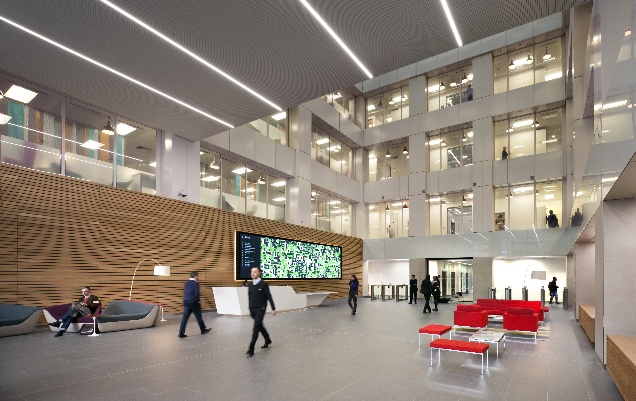 Source: Philip Vile
Land Securities hired an interdisciplinary team from BDP, including landscape, interior and graphic design, lighting and architecture to work on Thomas More Square, its branding and signage.
The main reception area was remodelled and enlarged. It now includes a new double-height stainless steel entrance portico and a cafe, while the upper office floors were refurbished to grade A.
The central courtyard was improved with new access routes, raised levels, planting, seating and lighting.