Architects' favourite pubs: The George Tavern, Commercial Road, London
Tomas Klassnik on The George Tavern, a Whitechapel retreat from the world
The George Tavern, 373 Commercial Road, London, E1 0LA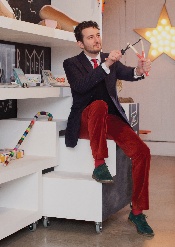 Source: Christopher (Kit) Oates
Tomas Klassnik said: "A short walk from Whitechapel or Stepney stations and conveniently close to our office, the George Tavern on Commercial Road is a curious pub. 
Frequently quiet it makes an ideal retreat to escape the world and discuss a new project or forget an old one. 
"Foam poking through tears in the bunkette seating offers a reassuring trace of the expansive flow of history (it's mentioned by Chaucer), thoughts, actions, ideas and people that have ordered a packet of salt and vinegar crisps at the bar.
"The barricaded windows that allow it to stay open late into the night when hosting lively music, art and performance events, also banish the world beyond to create a somnolent interiority, evoking a dreamlike or hallucinatory state in its patrons which I find is amiably assisted by a pint of the fine Guinness."
To nominate your favourite pub email cate.sthill@ubm.com with a short description and exterior/interior photographs.
Postscript:
What makes a perfect pub? Is it authenticity, solid reliable food, or beer that arrives in a straight glass? Or, are the best pubs those that haven't been horribly altered and where there's no Sky Sports? Pubs come in many guises and to celebrate the best, we're asking architects to nominate their favourite.