Survival of the fittest
With public funding cuts and owners running out of cash, more and more buildings are under threat
AT RISK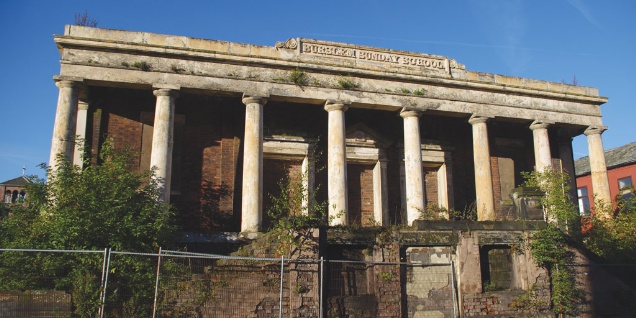 Are spending cuts and the long recession endangering our built heritage? Or could benign neglect, rather than blockbuster regeneration schemes, actually be a blessing?
There's no doubt that heritage funding is under pressure like never before. National heritage body English Heritage suffered a 32% cut in real terms in grant-in-aid revenue funding in 2010 for the period 2011/12 to 2014/15. If spend and activity levels remain unchanged, this will give rise to a funding gap of £51 million by 2014/15, taking inflation into account.
Yet there is more need than ever, with EH estimating an increase of 28% in the conservation deficit — the shortfall between cost of repairs and added market value — of listed buildings and monuments since 2007. Last month new VAT rules came into force, with approved works to listed buildings, previously exempt from VAT, now attracting the full 20% rate — a change that the Heritage Lottery Fund estimates will cost it £3-6 million a year in grant aid.
"English Heritage has a much smaller grant pot, used almost entirely for funding works to heritage at risk," says a spokeswoman for EH. "And we are likely to be offering fewer grants because of the additional VAT."
She adds that the organisation, which has been raising additional income to compensate for its grant cut, is nevertheless maintaining its heritage-at-risk funding. It is offering pilot grants to partners to assess grade II-listed buildings that should be added to its "at risk" register.
"The recession is proving challenging for heritage at risk," adds the spokeswoman. "In many cases plans for revitalisation already exist but adverse market conditions make it difficult to activate them. For many developers with buildings at risk, the moment has yet to come when they are ready to take the plunge and start work."
REFURB UNDERWAY
Source: Gareth Gardner
On the other hand, the National Trust increased conservation spending by £6 million to £101 million in 2011-12. Over the last five years, conservation project spending has risen by 30%
in a effort to tackle its backlog.
Another major issue is the effect of continuing drastic cuts to the budgets of local authorities, owners of a significant number of historic properties.
Specialist conservation architects have noticed the impact. Julian Harrap points to a "profound effect" on heritage funding, with some clients struggling to raise matching funding for Heritage Lottery Fund grants, and several remaining "grands projets" on hold. Private sources of funding are besieged with "an increasing clamour from projects that might have previously had public sector funding", he says. "There is an impact. Yes, the physical fabric depreciates, but equally insidious is trying to maintain the enthusiasm of those striving to raise the money or the profile of a building. They get discouraged," he adds.
Peter Inskip, whose practice Inskip & Jenkins is working on major projects at Castle Drogo and Chatsworth, says that while major heritage is probably safe, there is a concern for small properties. Trusts it works with now have to work a lot harder to find partnership funding.
AT RISK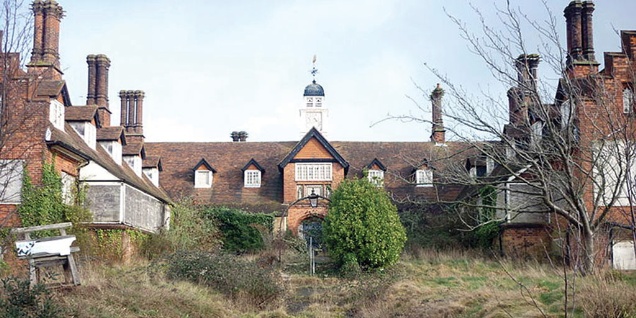 Source: Tony Hudson
"It takes much longer to put the funding together," he says. "There is less opportunity, with some organisations closing or no longer running this sort of programme, such as the Getty grant programme… English Heritage's programme is much cut back, but they are still a wonderful body to come in at a time of emergency.
"One thing that does affect all sizes of project is the effect of the recession on contractors. We have had a number go bust, and it takes time to pick up the pieces and get work completed."
Of acute concern is the threat to historic buildings owned by cash-strapped local authorities. "The loss of high-quality civic buildings is a big worry," says Save Britain's Heritage president Marcus Binney, citing the example of Birkenhead Town Hall.
The Twentieth Century Society is also concerned about specific building types, such as libraries and leisure centres, under threat at a time of slashed public-sector budgets, and about the continued employment of maintenance and caretaker staff. It is currently worried about the future of Brixton Recreation Centre, designed by Lambeth Council's architects and now threatened with redevelopment.
SAVED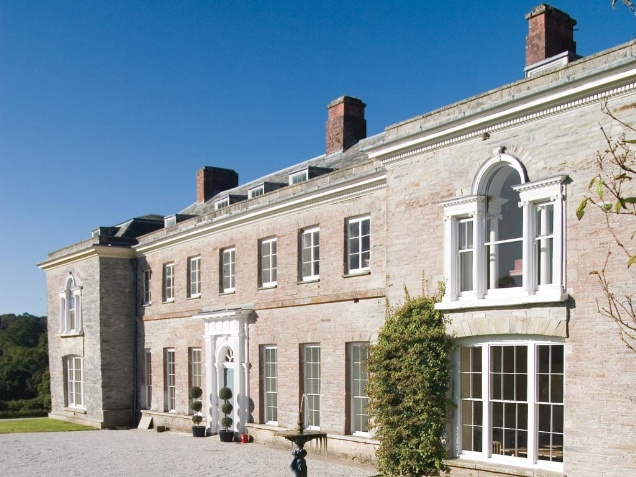 Source: Rob Frost
Another vulnerable category is the 100+ historic houses in local authority ownership, according to architectural historian Jeremy Musson. "Cuts to local authority budgets are having a big impact," he says. "Compared with core provisions, museums and heritage are inevitably seen as non-essential."
He adds that, while owners might be able to fundraise for specific improvements, there is great uncertainty over long-term running costs. And historic houses in private ownership
are also suffering. According to Nick Way, director general of the Historic Houses Association, the situation is "fragile" for its 1,500 members, with one in eight forced to sell art to fund repairs. The biggest problem is the economy, particularly the lack of borrowing facilities. Repair backlogs stood at £390 million in 2009, up £130 million since 2003.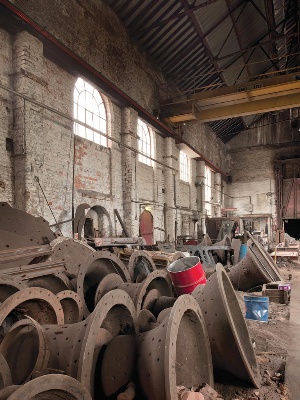 Source: Steve Cole/English Heritage
But there may be some positives according to Ian Lush, chief executive of the Architectural Heritage Fund, who says some public bodies and small private developers have been prepared to sell buildings at a loss to third-sector organisations, or offload them as a community asset transfer to reduce liabilities.
He adds: "This then enables the third-sector organisation to come to us and other funders for support — for a project that would not be available to a commercial owner, or even to a public body, as our funding is limited to not-for-profit organisations."
And sometimes recession-induced inactivity, or just a slower pace, can be preferable to redevelopment, according to Binney of Save Britain's Heritage.
Catherine Croft, director of The Twentieth Century Society, adds: "Neglect is traditionally a great ally of conservation on one level." There is more time for reflection than during a boom, "when everyone is excitedly looking at the land value of their site".
"I don't mind conservation work going slowly," says Harrap. "Then you have time to think. If you're driven by incessant demands to churn the money, you don't have the time to do so."