Elderly demand better homes
Britain's demographic may be ageing, but the market for housing to suit older people is far from mature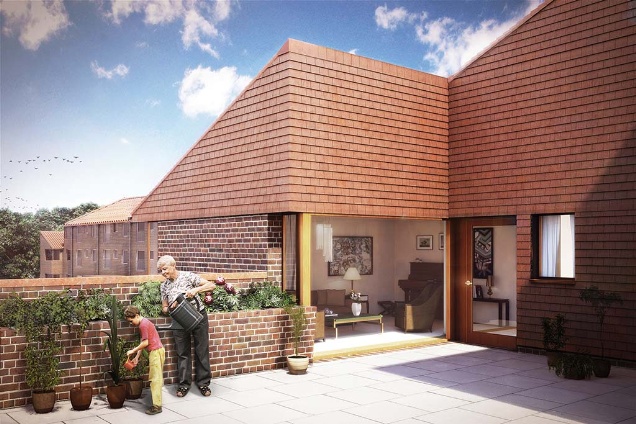 The clock is ticking: the number of over-60s will increase by seven million in the next 20 years, and the over-75s will rise in number by 47% and 90% in urban and rural areas respectively by 2029.
The housing market is lagging far behind this growing need. Jeremy Porteus, director of the Housing Learning & Improvement Network and an advocate of better-quality houses for the older sector, identifies a lack of both quantity and quality, even though there is a ready market of equity-holders out there looking to relocate for their later years. This has a significant knock-on effect on opportunities for younger buyers.
"We're playing catch-up," says Porteus. "The challenge is for developers, planning authorities and providers to think about the number of older people in mainstream housing and the pressure on new buyers."
Kevin McGeough, senior strategy manager at the Homes & Communities Agency, adds: "People are not considering moving into specialised housing due to limited supply and because the image and attractiveness of the offer does not appeal to them. In other words, there's a limited choice of high-quality accommodation." Currently, only 5% of older people end up in specialist accommodation.
Fortunately, if belatedly, this mismatch is starting to be addressed, helped considerably by the work of the Housing our Ageing Population Panel for Innovation (HAPPI), set up to increase the quality of housing options for older people by the HCA on behalf of the Department of Health and the Department for Communities & Local Government. Its two reports (2009 and 2012) set out HAPPI design principles and have proved highly influential.
Promoting high-quality designs in this area has been furthered by the establishment of a HAPPI category in the Housing Design Awards, this year won by Levitt Bernstein and PRP Architects. Entries to this category make up 25% of this year's total entries.
At the same time, more funding is being made available. This includes the Department of Health's £240 million Care & Support Specialised Housing Fund, while the Greater London Authority is allocating £60 million to developments in the capital.
The challenge of housing an expanding elderly population is particularly pressing in London, with the proportion of older people in the city predicted to increase at over double the rate of the general population in the coming years. An estimated 80,000 sheltered housing spaces and 60,000 care home places will be needed to house older people by 2041. Throughout the UK it is in the private sector where the greatest shortfall of specialist housing is to be found, and in London the percentage of owner-occupation is unusually high.
Home economics
The problem is exacerbated by the high cost of land, particularly in locations that provide the ready access to transport links and shops that elderly residents require. Elderly housing models such as extra care — where every resident has their own front door but enjoys shared facilities such as hairdressing, communal dining and around-the-clock health cover — make less intensive use of land than conventional schemes and consequently offer developers smaller returns. Groups such as Housing LIN argue that the problem is one of education.
Planners need to have a better understanding of the economics of housing for the elderly and to downscale their expectations when demanding Section 106 and Community Infrastructure Payments accordingly.
McCarthy & Stone, which dominates the specialist retirement housing market with a 70% market share, has embraced HAPPI design principles and sponsored an RIBA design competition, won by Tom Russell Architects. It recently revealed plans for a 12-storey art deco-inspired tower in Poole designed by Glenn Howells Architects.
"We are looking to develop new housing and services for the 'younger old' and 'boomer' generation," says McCarthy & Stone land and planning director Gary Day. "As the needs and desires of our customers change, so must we. Our new plans focus on providing greater choice for older people through more varied types of development, including even larger apartments with more bedrooms and car parking, as well as town houses, cottages and bungalows, in addition to our standard model of apartments."
While there is increased activity in this type of housing there is nothing like enough. For this reason, the HCA is planning to consult with private sector developers to see how the market can be stimulated.
According to PRP Architects managing director Roger Battersby, a panel member of HAPPI, the starting point should be a better general understanding of the breadth of the elderly housing market, which ranges from the active over-60s living independently, to extra-care communities where people can buy in extra services if needed, and to the very old and frail in care homes offering full care.
This latter institutional category is usually strictly regulated and C2 use, while the others are generally C3. Battersby says that under-provision and lack of choice is a particular issue in the private middle market, which is largely uncatered for. Many are active equity-holders who, he says, can't find anything with the right design or city-centre location.
"Potentially this is a huge market — architects would be rather silly to ignore it," he says. "But it has been a bit at the unglamorous end of the market."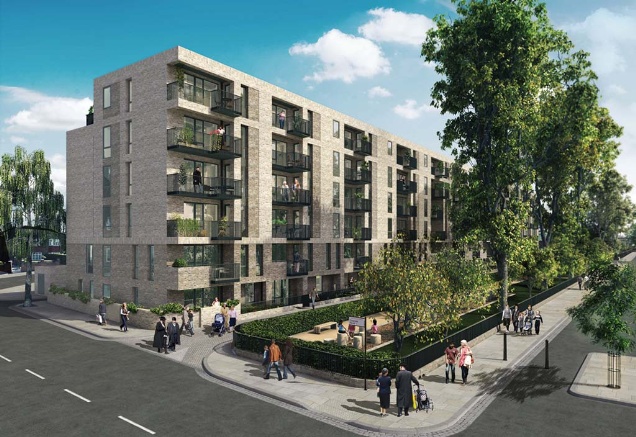 Moving into town
Pollard Thomas Edwards Architects director Patrick Devlin would like to see more understanding from planners, who too often locate such housing in edge-of-town locations along busy roads. But with the planning profession under-resourced, he believes it will need new policy to drive the change.
Devlin also wants developers to see the wider advantages of integrating such housing within larger, less peripheral schemes: "They need to understand how well older people look after each other and what a huge contribution they make to the rest of society. They are social glue."
The elderly housing market is potentially huge — architects would be rather silly to ignore it
Clare Wright of Wright & Wright says housing should be desirable and centrally placed, not hidden away. "The private sector could be offering fantastic models which give freedom and privacy but are easy to keep, and where if you feel like company you can find it," she adds.
Her practice has been working with Aspen Retirement Homes on an extra-care development of one, two and three-bed dwellings, all self-contained with their own gardens or balconies, but arranged in two right-angle wings joined by central, highly glazed communal facilities. This will provide a clear entry and focal point, with obvious circulation routes and views out down either wing. There is particular emphasis on privacy, sufficient space for furniture, and natural light.
"Sunshine, and having somewhere warm to sit, is terribly important. We'll have individual and collective conservatories. Like cats, older people like to sit in the sun and stay warm," she says.
Devlin is optimistic that, while there is still much to be done, there will soon be a critical mass of 100 or so exemplar UK schemes that will give planners and developers the confidence to encourage more. "We're going to see some beautiful schemes in the next few years, and an increasing number of older people as powerful advocates."
Designing for dementia
The Challenge on Dementia initiative, which includes encouraging better buildings and communities for those with the condition, was launched by David Cameron last year. This need is growing apace: according to the Alzheimer's Association, by 2021 there will be one million people with dementia in the UK, rising to 1.7 million people by 2051, compared with 700,000 today.
More architects are starting to explore this fast-growing sector of the housing market, according to dementia design expert Damian Utton, partner with architect Pozzoni, which has a strong track record in this work.
"More and more people recognise it's a growth market and are trying to get in," he says. "Design is just one piece of the jigsaw. Our role is to allow care to be delivered in as efficient and non-institutional a way as possible."
Accommodation should be familiar and uncomplicated, and help compensate for the impairments of dementia, such a short-term memory loss. Open-plan designs, rather than corridors and doors, are therefore helpful in providing visual prompts to locate the kitchen, for example — especially important for those who might not remember how to identify the feeling of hunger.
Domestic-scale environments are best even in large care communities. Utton advocates breaking down accommodation into small groups of around a dozen, each with their own kitchen and lounge.
Routes for roaming are essential, avoiding dead ends by planning in small "events" such as a table and chair — or maybe through circular paths or walkways. Pozzoni has put these principles into practice in projects for clients such as the Belong group in the north of England.
Although the HAPPI reports did not cover care homes — which house most of those with Alzheimer's who are in specialised accommodation — their principles are sound for this area.
Julia Park, Levitt Bernstein's head of housing research, suggests easy navigation aided by land-marks, mood boards and familiar objects which evoke everyday life and stimulate short-term memory. Tonal contrast and personalisation of entrances can also be useful. The emphasis should be on homeliness and domestic scale.
Ten years ago, the UK was lagging far behind best practice in the Netherlands, Sweden and Australia — but now, says Utton, it's fast catching up.