Alison Brooks makes high-rise debut in capital
Work is part of huge Greenwich Peninsula scheme
The first high-rise scheme in London by Alison Brooks Architects has been given planning.
The four-tower project is part of Knight Dragon's Greenwich Peninsula development which last month signed up Spanish star architect Santiago Calatrava to carry out work at the £1 billion scheme.
Greenwich council has given the OK to a cluster which the architect said will see four buildings emerge as if from a single block.
The two taller towers – 28 and 17 storeys – will be on the south west of the site, while two lower buildings of 12 and 5 storeys are located to the north east.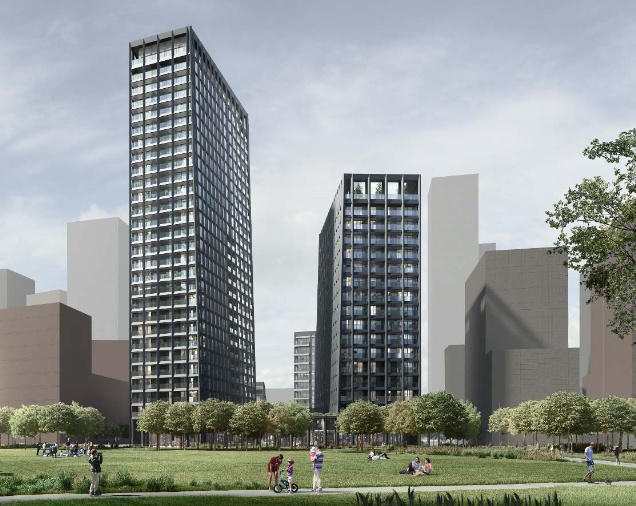 In all, 400 residential units will be built across the towers with commercial and leisure space at the ground floor.
The practice said the metal lattice expression of the towers and their tapering forms were inspired by the industrial heritage of the local area; the gas holders and cast iron clad chimneys of Greenwich Power Station.
Brooks added: "Our intention was to create a robust, adaptable urban block with generous proportions that reinforces the Peninsula's cosmopolitan identity."