AHMM's Barbican Centre cinemas open
Architect's addition is complex's first new venue since it opened in 1982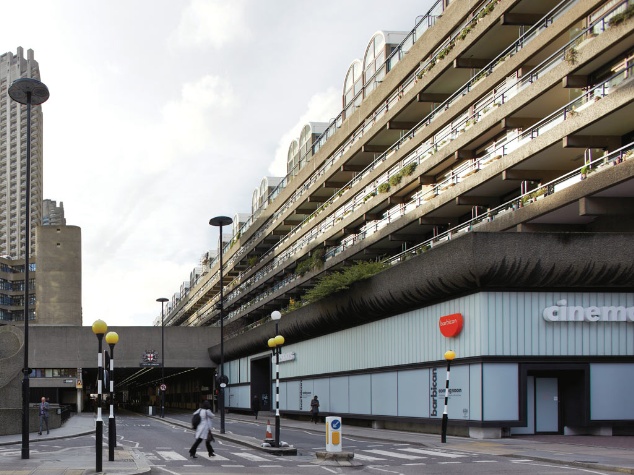 Source: Rob Parrish
Allford Hall Monaghan Morris's new Barbican cinemas open today — the complex's first new venue since it opened in 1982.
The two auditoriums, each seating 153, have been built in the converted shell of the old Exhibition Hall 2. The building also contains a new café and restaurant which the Barbican hopes will become a meeting place for cinema audiences.
The two opaque facades have been transformed into fully glazed, active frontages. They are divided into two horizontal bands, the lower providing views into the new dining spaces while the upper level uses glazed planks, suspended from the podium's cantilevered cornice, to provide natural light to back-of-house areas.
Peter Morris, director at AHMM, said: "In a direct reference to our previous work within the foyers, the entrance to each of the facilities is marked by a metal-clad portal, double-height in the case of the cinema. Through careful lighting the elevation is transformed at night, its gentle glow drawing attention to the new cinemas and the Barbican Centre itself."
Cinema specialist NBDA drew up the interior layouts.