Camden councillors vote in favour of revised proposals after Make dropped from scheme
AHMM's second attempt at securing planning permission for its controversial Hawley Wharf proposals has won the backing of Camden Council.
Councillors voted in favour of developer Stanley Sidings' scheme last week. It will now be referred to London mayor Boris Johnson for a final decision.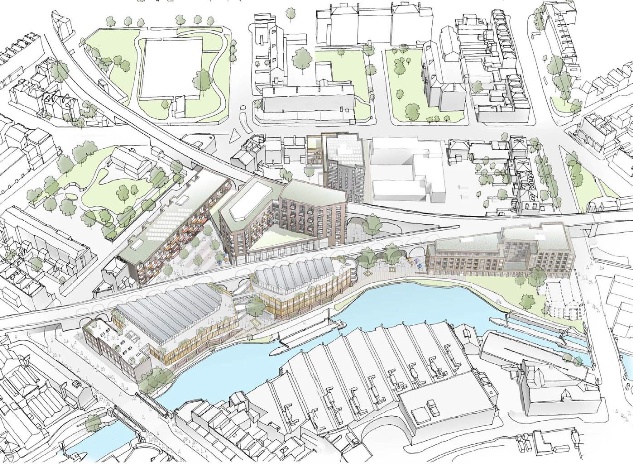 AHMM was commissioned to work on the project alone after joint proposals drawn up with Make Architects were rejected earlier this year.
Changes to the scheme included reducing the massing of the buildings and increasing the amount of open space across the site.
The scheme is divided into four main areas:
A canal market and workshop building with two public open spaces.
A residential building and primary school which includes a renovated grade II listed building.
A mixed use quarter containing residential, employment uses, retail and leisure.
A building containing residential and employment uses.
Work is expected to start on-site late next year.