Adjaye gives up chasing UK work
Practice has enough overseas clients to avoid bureaucratic British procurement
David Adjaye is barely working in Britain, he has revealed.
His London-based practice, Adjaye Associates, has enough direct commissions from clients in the US, Qatar and Africa that it has stopped pursuing work in the UK.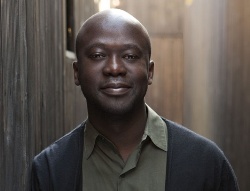 In an interview with BD, Adjaye admitted he was in the fortunate position of not needing to wrestle with the bureaucratic PQQ procurement system.
"We've taken on a lot of work in other countries so we're not pursuing so much work in Britain," he said at the opening of his pavilion for the Liverpool Biennial, his only current UK project.
"We are more interested in working with clients that are interested in working with us than wanting to aggressively pursue the commercial procurement processes. We don't feel at the moment we can concentrate on that sort of process at all.
"While the economy and procurement of work in this country is really difficult, this is the time to work in places where you are wanted."
He said Britain should follow America's lead of using state investment to stimulate growth because the private sector was too weak to lead the recovery on its own.
"There's a lot of merit in the stimulation of growth," said Adjaye, who recently dined with the Obamas at the White House.
"It's about making opportunities appear in the public sector. Whether you think [America's approach] is a good or bad strategy it has sustained a lot of public sector infrastructural works which are still going on and sustained a lot of industries that would have gone down.
"OK, it's not huge growth, but it's allowed it not to slump into recession, and is allowing it to pick up its feet and grow."
Much of Adjaye Associates' income is currently earnt in the US where its biggest project to date – the Smithsonian's National Museum of African American Culture and History – is due to open in Washington in 2015. Funding for the project was protected by Obama despite the downturn.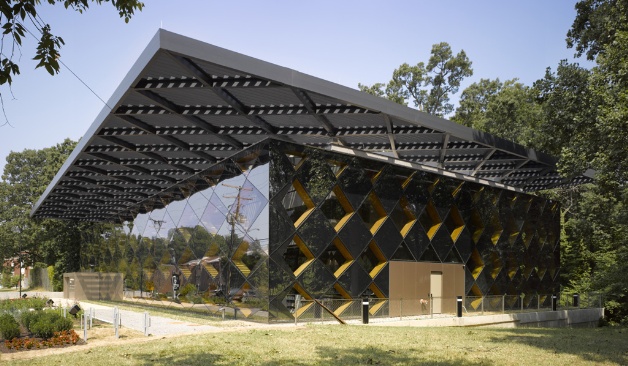 Adjaye, whose other US projects include an affordable housing project in Harlem and an art and cultural centre at Colgate University in New York State, has homes in London and New York. But he does not have a US office: his only satellite office is in Berlin.
He is also working in Doha, Lagos, Ghana and Gabon and he flew out last to South Africa week to talk to a potential client in Cape Town.
Adjaye also revealed that his plans to save the Africa Centre in Covent Garden had suffered a setback after the building was sold. The centre's supporters say they are still keen to work with Adjaye once they find an alternative site.