Farewell to the architecture book?
Posted by: Ellis Woodman
31 January 2013
One of architectural publishing's most distinguished brands recently announced that it is to become a digital only operation.  After 64 monographical issues devoted to a consistently interesting list of global architects, future issues of the Spanish title 2G will be available only as apps and as print-on-demand.  The news is hardly surprising given the current state of architectural publishing.  Last year, two of the Netherlands' biggest names in the industry – NAi and 010 were forced to merge while ActarBirkhauser was bankrupted, prompting its sale to De Gruyter.
2G's embrace of a purely digital future is certainly a source of concern to this loyal reader and occasional contributor.  However, the economic argument of junking the costs of printing, distribution and warehousing at a time of diminishing sales and advertising clearly became impossible to ignore.  What remains to be seen is whether the company can capitalise on the creative potential of the new format.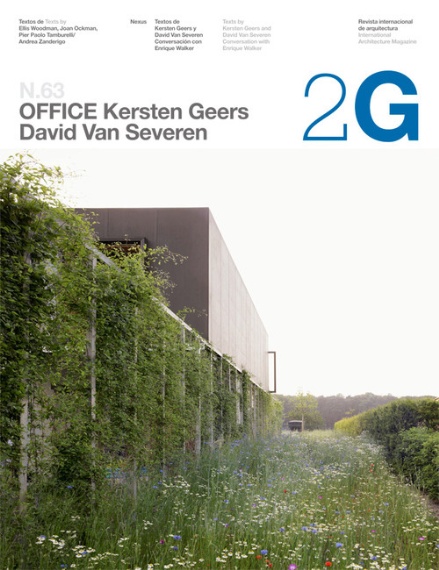 Tony Fretton is soon to publish a monograph, Buildings and their Territories, with the resuscitated Birkhauser, but is also planning a unique digital edition which will support expanded content such as a large selection of the architect's sketches.  The incorporation of film and audio content also suggest themselves as exciting opportunities.
The new digital landscape is also enabling other forms of architectural publication to find an audience.  Justin McGuirk's e-publishing operation for the Russian architecture school, Strelka, is one interesting model, offering long-form architectural writing by the likes of Owen Hatherley and Sam Jacob as apps that can be downloaded for a very reasonable £1.99.
The academic world continues to attach importance to the publication of research on paper as the regular flow of titles on arcane subjects published by the likes of Routledge attests.  However we are beginning to see this attitude challenged by bodies like the Institution of Architecture at TU Delft which is soon to launch a publishing initiative focussed on print-on-demand and ebooks.
Opportunities to bring out-of-print titles back into wide circulation through digital publishing are also clearly waiting to be exploited.  ("Nairn's London – the app" would surely be a minor publishing sensation.)  Indeed, as sorry as I am that my bookshelf will not be accommodating further copies of 2G, it is clear that the shift to digital has the potential to enable a richer and more accessible architectural discourse than has been available in the past.  If publishers can only discover how to make money out of it the change may yet be welcome.