"The Pompidou Centre competition was a defining moment for British architecture"
Mike Davies, Alan Stanton, Eva Jiricna and Peter Murray pay tribute to Richard Rogers on his 80th birthday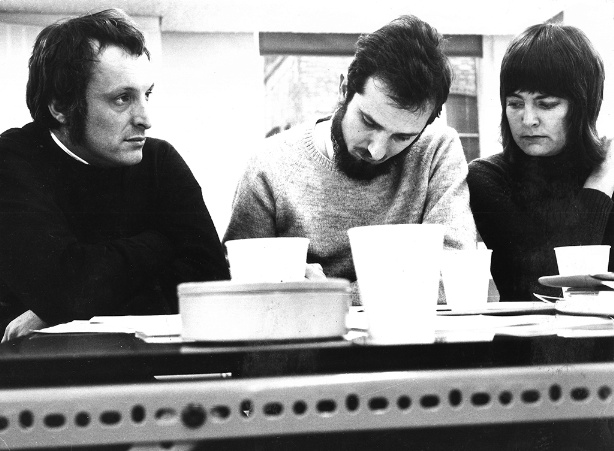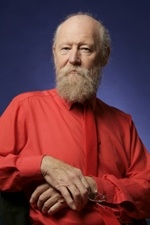 "Having worked continuously with Richard for longer than anyone else alive, I see absolute consistency of intent and integrity – his work is as challenging and innovative today, in dramatically changing contexts, as it was forty years ago.
"From the manifesto days of the Centre Pompidou – of openness, flexibility and change and the welcoming of all races, colours and creeds – to the embedding of public realm within individual, high-quality private developments today or his continuing work on the compact, egalitarian sustainable city, he is always at the coalface of the new, always at the questioning edge."
"Richard is a natural explorer and humanist constantly looking forward. His personal, social, architectural and urban integrity are one cultural continuum, unaffected by fashions, founded on trust, openness and inclusion, on urbanism and architecture as social arts and on the beautiful city and its citizens.
"His will to grapple simultaneously with the world at all scales, from buildings and urban design, to city planning, politics and government, give him a unique position, marking him as a philosopher as well as a practitioner – a universal man.
"This unique range of talents and engagement, coupled with an unquenchable enthusiasm for life, for friends, colleagues and the man in the street, fuel his belief that through an open, questioning, team-working approach, new paradigms emerge, and that he, supported by his colleagues, can make a positive difference, moving things forward to make a better world."
Mike Davies, Rogers Stirk Harbour & Partners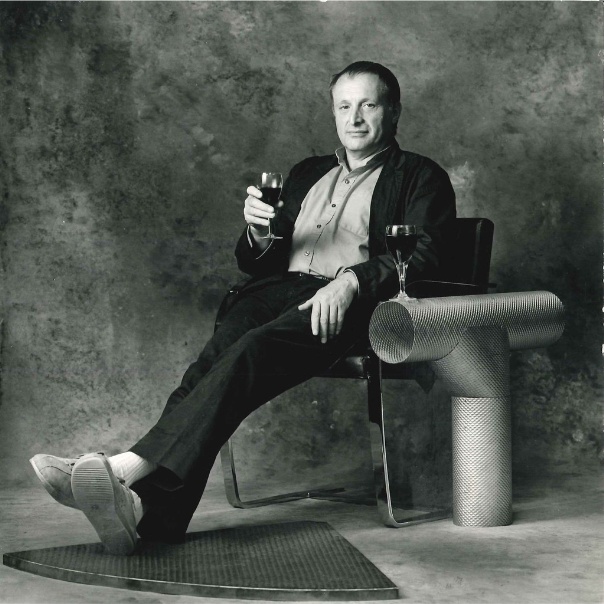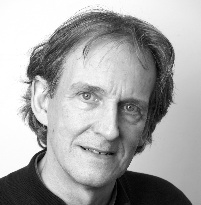 "Working on the Pompidou with Richard many years ago, I remember standing around an enormous model of the building at the modelmaker's workshop in Paris and choosing the colours for the exterior of the building. Richard with his delight in colour wanted primary colours and so we searched the space for samples of the right kind of colour. A red plastic mug was chosen and sawn in half to give to the modelmaker - but where was a good blue? Richard, unusually wearing a bright blue tie, grabbed some scissors and chopped it in two as a sample!

"One of the great things that I learnt from Richard on the Pompidou was that a building had a spirit - a soul even. He was the great defender of the spirit of the building through all the vagaries and compromises of the design development process. A fundamental lesson for which I will be eternally grateful."
Alan Stanton, Stanton Williams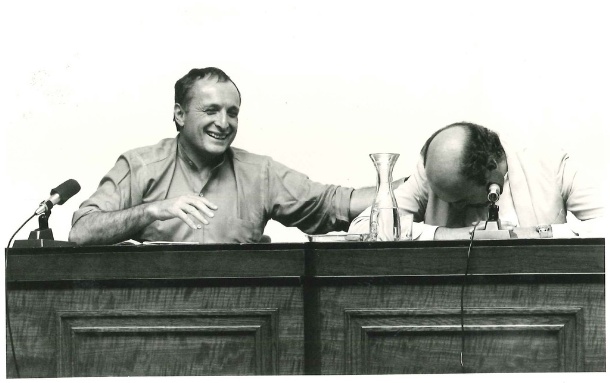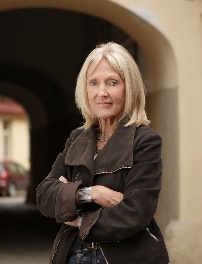 "Whilst working on the Lloyd's building between 1982 and 1984, Richard and I were visiting a lighting consultant in Innsbruck. Richard decided it was close enough to get to the Sacher Hotel in Vienna as an appealing place to have dinner. We arrived quite late and tried to walk straight into the dining room, only to be stopped by a waiter who stressed that the gentlemen wear a tie. Richard in his pink shirt – collarless, of course – pulled his belt out of his trousers and fixed it round his neck. The speechless waiter let us walk into the dining room where we ran into Hans Hollein wearing black tie.  Ever the gentleman, Hans did not even raise his eyebrows…"
Eva Jiricna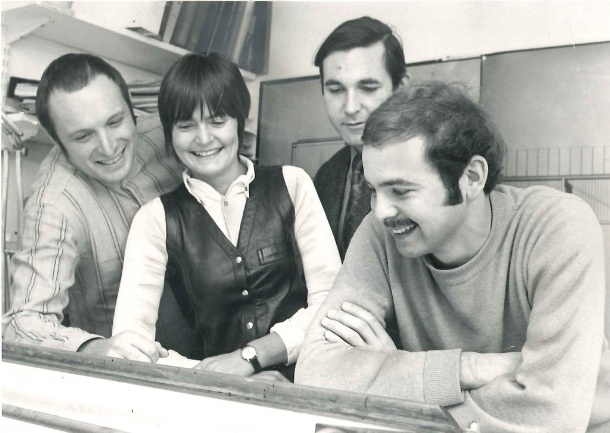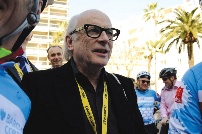 "Richard has the distinction both producing great architecture and contributing hugely to the public debate about architecture and place. The fact that he turned out to ride the last leg of Portland Oregon to Portland Place last week reflects the undimmed commitment and enthusiasm which I remember so well from the early days of Inmos, PAT Centre and zip up houses. Winning the Pompidou Centre competition was a defining moment for British architecture in general and the high tech movement in particular. As co-curator with Deyan Sudjic of the Foster Rogers Stirling show at the Royal Academy in 1986 I came to understand the architectural ambition as well as the keen business sense that drove Richard then, and continues to do so. It is telling of the practice's evolution and refinement of process that its latest building at Leadenhall is likely to be one of its best."
Peter Murray, Chair NLA and organiser of the P2P bike ride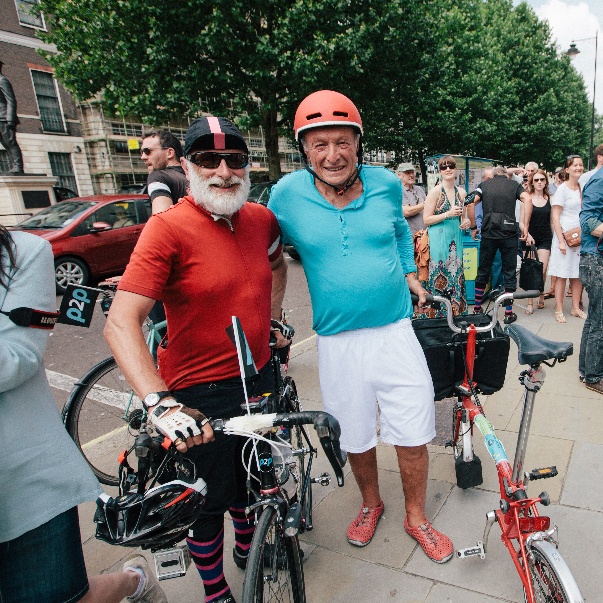 Source: Richard Hanmer