Modern reinterpretations of venerable institutions in Northumbria and projects addressing the impact of austerity on the North East
With the UK back in recession and austerity measures having a disproportionate impact on the North East, the Master of Architecture students' theses suggest possible futures for a confident, creative regional identity deriving, in part, from the region's rich history. 
Schemes around Newcastle's infamous Bigg Market reinstate the northern European medieval square and propose interventions in the back lands of burgage plots with artisan distilleries, secret greenhouses growing botanicals, and theatres evoking the memories and traces of the Georgian city.  The post-industrial landscape also continues to inspire, with a scheme for monumental blast furnaces to convert asbestos waste to useful glass products.  Schemes which address the affect of supermarket dominance on market towns suggest a more inclusive way of living which could be adopted by many towns and cities around the UK and Europe.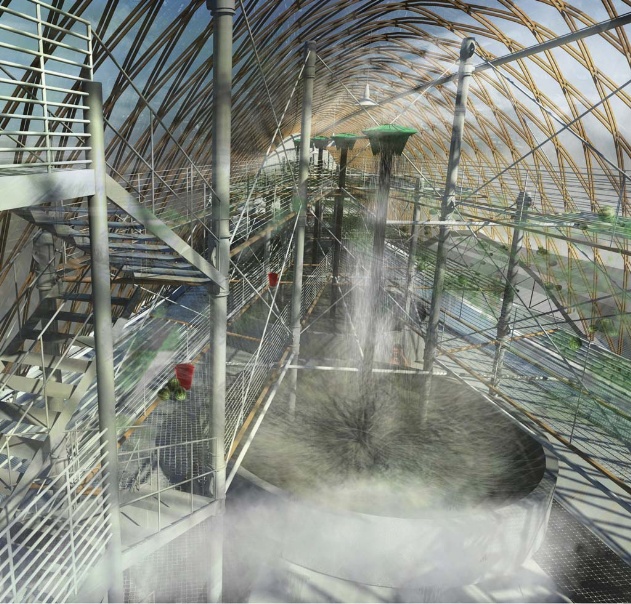 The projects on display by the BA students' propose a modern reinterpretation of the venerable Newcastle Institution, "The Lit & Phil", on historically significant sites near the Castle Keep and the Discovery Museum.  Projects for a new visitor's centre and a Youth Hostel, located at Once Brewed on Hadrian's Wall respond to a "live" brief set by the Northumbria National Park and YHA to replace existing, outdated facilities.
Postscript:
All content in this article was provided by the university or course leaders. If you would like to see a gallery of your class's work featured on the site please ask your course leader or representative to contact Bdonline@ubm.com