This years themes include architecture and buildings as urban devices, remembering Berlin and working in the periphery
Year 3, Studio 1: Complex Thresholds
We explored the role of architecture and buildings as urban devices - the fabric which informs the way people meet within the city through the making of thresholds and settings.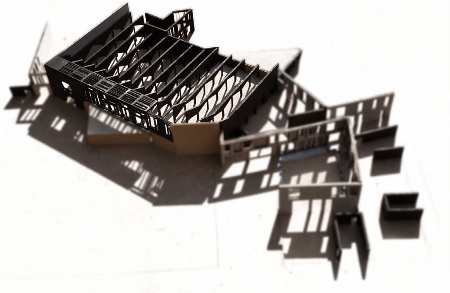 Our programme for this year engaged with a building typology which offers a fertile territory for the exploration of these concerns - a mosque and associated social/cultural complex. We aimed to produce compelling buildings and strategies which operated between - on the one hand - spaces which might have an unusual degree of autonomy and singularity, and - on the other - a wider architectural assembly with an intense engagement and negotiation with its broader urban context (cultural, political and architectural).
Year 3, Studio 2: Remember Berlin
This year , Studio 2 turned its attention to monumental civic space - interrogating how this typology might be activated and contextualized. Our site was Berlin, where we re-addressed the plans for the Berlin Stadtschloss, currently projected as a reconstruction of the 18/19th century palace of the Prussian Kings after decades of controversy and detailed alternatives. We used this highly visible and contentious site to question what sort of monumentality suits Berlin, and in doing so investigated the factors and priorities that have shaped the city's growth over the
past twenty years.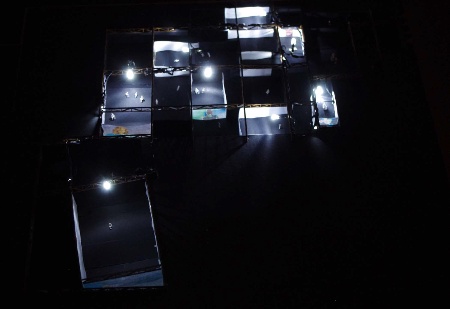 We were primarily concerned with PROGRAMME, and understanding this as a foremost generator for our design. We started with a close examination of the 'programme' latent within the larger city. The official and unofficial transformations of Berlin provided a rich and complex model for reconsidering the monument or monumental institution as part of public life.
Year 3, Studio 3: Periphery
This year we have been exploring the underlying potentials of working in the periphery, away from the city in less charted territory. We have explored the potential for making architecture that challenges the usual constraints associated with working within a socio-political framework driven by traditionalism and have sought to make contemporary architecture that relates to its place and at the same time addresses a wider cultural discourse.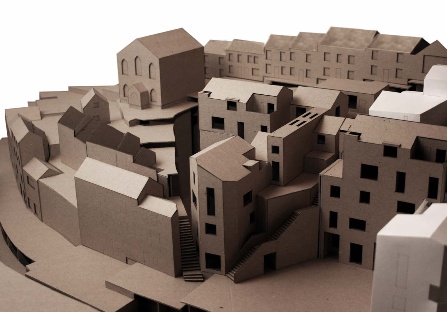 We started the year by an immersion in Place; working in Robin Hood's Bay, we investigated through careful looking, recording and interpreting issues of scale, orientation, materiality, history, spatial organisation and consequences of inhabitation.
We looked at what the material conditions were in and around the settlement and considered how aspects of climate, exposure and orientation impact on material choice and its subsequent performance. Finally, we considered the implications of all of these on atmosphere, use and inhabitation.
Postscript:
All content in this article was provided by the university or course leaders. If you would like to see a gallery of your class's work featured on the site please ask your course leader or representative to contact Bdonline@ubm.com