From Polyark to Polyport: putting collaboration at the heart of architectural education
As students across the UK and select international schools get stuck in to the brief for its latest incarnation, BD looks back at the birth of Cedric Price's unique student experiment
"Those who pay to learn other people's mistakes are called Students.
Those who are paid to learn from their own mistakes are called Practitioners.
Those who imagine that the repetition of mistakes in an ordered well-defined way is intellectually beneficial are called Teachers."
This was Cedric Price's view of architectural education in the 1960s; in response, he called for a show of "constructive discontent" where students and teachers would "hit the road for a 50 year journey", becoming nomadic architectural activists. His new vision for architectural learning was formulated under the title The National School Planand published in May 1966.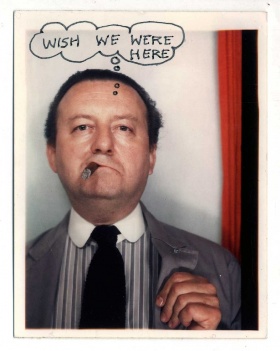 Of course, this was not a reckless call to arms. Like all of Price's projects, it was a logical and uncompromising strategy that looked to the future adaptation or obsolescence of the profession. He believed that only through a total restructuring of the "national architectural education machine" could architects learn to make a positive contribution to society.
As he saw it, "schools [were] becoming increasingly nervous of experiment and, in some cases, [were]  using 'technology' not as a springboard but more as an unchanging cornerstone on which to base some form of bastard classic education pattern".
Price believed that  it was counter-productive for all "embryo architects" to receive the same educational formula; instead a school should provide an ordered framework in which a students can put  varied directions of architectural development to the test, thus producing graduates with a wide range of skills and priorities. In this new framework education would not take place in just one institution, the student would travel the country between teachers and schools configuring their own curriculum.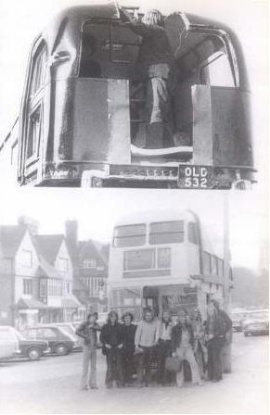 In February 1973, Price's idea of educational mobility came to life in the form of the Polyark Bus, organised by Peter Murray, which travelled from the AA to schools across the UK for a month (until it broke down in Bath). The original group would collect students from the other schools and drop them off at the next stop; Eric Parry joined in Newcastle and Rod Hackney in Manchester.
The Old London bus was converted so that hinged upper walls would drop down to provide additional floor space on the top deck, however this was reported to have never actually worked. However Murray recalls that the heavy steel structure welded onto the roof certainly saved students from serious injury when the bus tried to squeeze under a low bridge after a party in Nottingham.
Along the way they built textile structures in Cambridge and Nottingham, discussed theatre companies in Sheffield, and modified a further bus in Newcastle.
The students also joined forces with Time Out to produce a pullout that attempted to explain London planning to the general reader; it covered issues such as cycle routes, squatters' rights and community action.
The Sheffield University paper reported that: "Sheffield students seemed amazed that anyone should expect them to do anything more than crouch over a drawing board. The Architectural Association seemed amazed that architects should be satisfied with such a technical activity, rather than fulfilling a social role."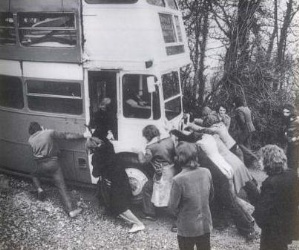 Although many of Price's ideas on education that were explored and encouraged on the bus have since flourished in architecture schools, it is felt that still not enough of them take advantage of the international opportunities and collaborations that technology can now facilitate.
In 2011, BD was pleased to be able to support the launch of Polyark II, with the first official social networking site for architecture students in the UK.
This year, we are happy to be able to support the second revival of the Polyark concept: Polyport.