Towards a Carbon-Negative Britain is an alternative vision of a renewable energy plant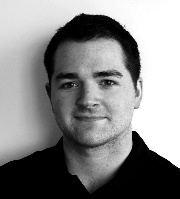 Sited opposite the Kingsnorth Power Station in the Medway Estuary, Luke Snow's project, Towards a Carbon-Negative Britain, presents an alternative vision for a renewable energy plant that takes inspiration from bio-mimetic forms.
"The UK generates 80 million tonnes of waste a year, 55% of which is sent to landfill," writes Snow. "The diversion of biodeg-radable waste from landfill can reduce greenhouse gas emissions and provide energy."
Snow's proposal grows out of research into pyrolysis, heating waste in the absence of oxygen, to form biochar, a natural soil fertiliser. In his scheme, waste enters the building by boat, to be processed and monitored by scientists in hi-tech cantilevered glass laboratories. The biochar output is then fed through the roof to modular greenhouses on the land and used as fertiliser for planting new bio-crops along the river.
These functions are sheltered by an undulating organic canopy, a tensile living skin of algae-injected ETFE panels and "hair oscillators" that take inspiration from the eco system, insects and wildlife found in the surrounding marshes.
The judges were impressed by his evocative representations and intricate model-making skills. "An inspiring interaction between recycling and archi-tectural processes," said judge Juan Lago-Novás Domingo.
Tutor: Ben Cowd

IE CLASS OF 2012 SCHOLARSHIP
The six chosen graduates will be invited to compete for a fully funded year-long scholarship for a master's business programme at the IE School of Architecture & Design in Madrid. The winner will be announced at the Architect of the Year Awards on December 4 at The Brewery, London. For more information, go to http://mamd.blogs.ie.edu