Cultural Fishing Centre is a transition point between a new development and existing industrial spaces in Peterhead, Scotland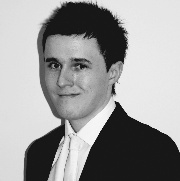 Sited at the end of the bay in the town of Peterhead in north-east Scotland, Calum Paterson's Cultural Fishing Centre is designed as a transition point between a new mixed-use bay development to the west and an existing fabric of industrial fishing and oil warehouses to the east.
The project emerged from the studio's theme of "Resilient Towns", which focused on strategies for Peterhead to adapt to a range of physical, social, economic and environmental factors over time.
Paterson's scheme comprises an informal cluster of six boatshed forms, clad in Siberian larch, which stretch out over the water on piles, linked by a stone walkway with floating timber jetties.
"Site location determined the form and materiality of the scheme, as it was essential that the new buildings sat comfortably alongside the simple pitched metal warehouses that dominate the coastline," says Paterson.
"It is refreshing to see something more humble and human scaled, with a real attention to how these spaces will be used," said Cany Ash.
"The scheme came alive in the repetition at several scales and in the gaps between, making the black dwelling-icons into voids on a sea
often more wild than appears in the renderings," added Peter Carl.
Tutors: Gokay Deveci, Bill Black

IE CLASS OF 2012 SCHOLARSHIP
The six chosen graduates will be invited to compete for a fully funded year-long scholarship for a master's business programme at the IE School of Architecture & Design in Madrid. The winner will be announced at the Architect of the Year Awards on December 4 at The Brewery, London. For more information, go to http://mamd.blogs.ie.edu