"Culture and Cultivation" is a carefully crafted colonisation of an existing building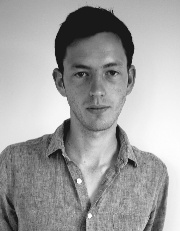 Adam Willis's "Culture and Cultivation" project, set in the ruins of Hardwick Old Hall in Derbyshire, was unique among the submissions as a carefully crafted colonisation of an existing building.
Built by the Countess of Shrewsbury in the late 1580s, before she commissioned Robert Smythson to design Hardwick New Hall nearby a decade later, the ruins bear the marks of continual addition and adaptation. Willis's project plays upon this history,
with some original rooms partially reconstructed, supported on huge timber stilts like scenic props.
"The project aims to re-activate the ruin by grafting new structures onto the existing fabric, using ruinous walls as formwork to cast against," writes Willis. "As such, it questions the potential for the reuse of historic ruins today."
The complex is designed as a layered series of spaces, "not wanting to achieve a sense of a complete building, but rather several small buildings and courtyards, like a small city structure that has evolved over time".
Spaces for the production and storage of Stilton cheese are closely interwoven with new public rooms for dining and performance.
The new insertions are constructed from timber frame and hempcrete — inspired by the rare lime ash and timber floors at Hardwick.
The judges were wowed by Willis's aptitude for drawing and model-making in a variety of media, as well as the sensitivity with which the proposals were executed.
Tutors: Florian Beigel, Philip Christou

IE CLASS OF 2012 SCHOLARSHIP
The six chosen graduates will be invited to compete for a fully funded year-long scholarship for a master's business programme at the IE School of Architecture & Design in Madrid. The winner will be announced at the Architect of the Year Awards on December 4 at The Brewery, London. For more information, go to http://mamd.blogs.ie.edu