I.M Pei on the Hyperboloid (animation)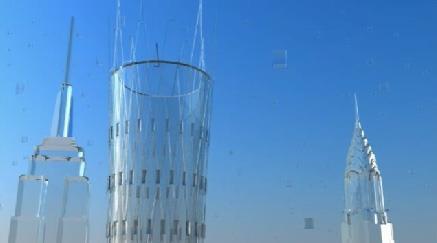 Watch an animation of, and hear I.M Pei talk about, the Hyperboloid – the building that wasn't built.
The Hyperboloid was designed in 1954 for Manhattan. Though never built, the plans inspired organic structures around the world.
The digital film, produced by Crystal CG, was commissioned to mark I.M Pei's receipt of the RIBA Royal Gold Medal last month.