2012 in review: Made for Chile
Jonathan Hendry on his South American discovery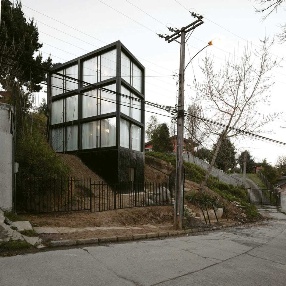 I came across the work of Pezo Von Ellrichshausen earlier this year. I was struck by the beauty of Casa Arco in the city of Concepción, Chile — a language created by simplicity.
Its plan is compact but the house stands tall and elegant, its sense of verticality making it appear like a rock grafted to the edge of the mountain. Looking out across the landscape, it has a presence and a strong relationship to its surroundings without being too loud. Real restraint has not only been applied to its form, it has also been given to its material palette.
Its details have been carefully chosen so that local workers can make a building that responds to the challenges imposed by its environment; it is made to resist earthquakes.
This is architecture that has been informed by characteristics and conditions imposed by a specific place.