The glamour of New York's High Line is rubbing off on green infrastructure in the UK
Green infrastructure no longer has an image problem. Just attach the words High Line to your project and an audience is guaranteed.
The phenomenon of the park created from a disused elevated rail track in Manhattan has bestowed both a credible moniker and a shorthand mental image on an otherwise worthy-but-dull concept.
This interest has encouraged the people behind A High Line for London ideas competition — the results of which were announced last week, with an attendant symposium at the Garden Museum — to believe that green infrastructure's time has come in Britain.
Christopher Woodward, the museum's director, points out that it's nothing new: Georgian squares and Victorian parks are classic examples. And every time a footpath is smartened up that's improving our green infrastructure.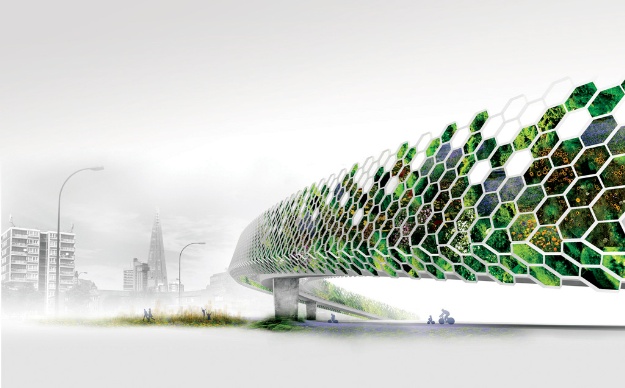 Woodward's sights are set higher. "The High Line has also shown that green infrastructure needs to be glamorous, cool and design-conscious if it is to capture the public's imagination — and that's what architects can bring," he says.
"I think the next step is a roof-top forest. Herzog & de Meuron did one in Florida. I think we'll see one in London within five years."
Everything is in place, in London at any rate: political will, creative energy and funding possibilities. "The missing component is people prepared to give up 10 years of their lives," says Woodward, referring to the High Line's founders, Joshua David and Robert Hammond, local residents who met at a community meeting.
"Yes, things are happening but in terms of eye-catching projects such as those in our competition — one of those could happen given the right champion."
'The next step is a rooftop forest — I think we'll see one in London within five years'
Architects admit they have been slow to cotton on to a concept that crossed the water from the US in 2009. But converts now abound.
Hari Phillips, director at Bell Phillips Architects, a finalist in the London competition, says: "It has really opened our eyes to how green infrastructure projects, perhaps traditionally considered the preserve of landscape architects, can be addressed with an architectural response."
Thinking local
It's not all about glossy headlines. Plenty of low-key projects are being driven by local authorities, and even business improvement districts — such as the one in Victoria which has proposed greening 25ha of roofs to mitigate flooding.
Another interesting example is the regional park quietly being created along the Wandle Valley in south-west London, once home to 90 mills, including William Morris's. One of these, converted by Cowper Griffith Architects, opens next month in Morden Hall Park.
The National Trust, one of the agencies behind the Wandle project, is beginning to talk of recapturing the urban preoccupations of its founder, Octavia Hill.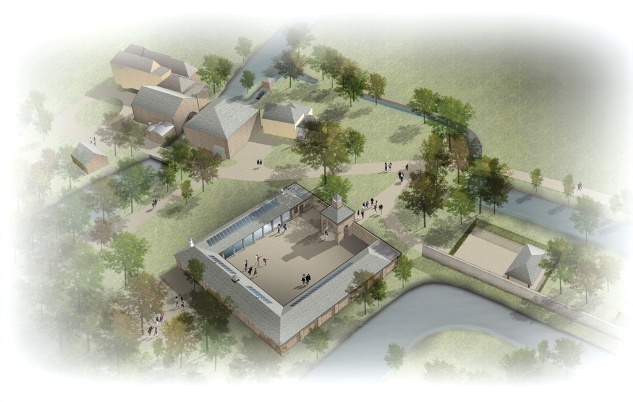 Nic Durston, its assistant director of operations, says: "The National Trust's approach doesn't always see that core founding purpose in action, but fast forward to the 21st century and we are in London and involved in a number of green infrastructure projects. We supported A High Line for London symposium to demonstrate how important we see green infrastructure being in urban areas."
Could the trust, anticipating a shake-up with the arrival of a new director next year, become the very champion Woodward longs for?